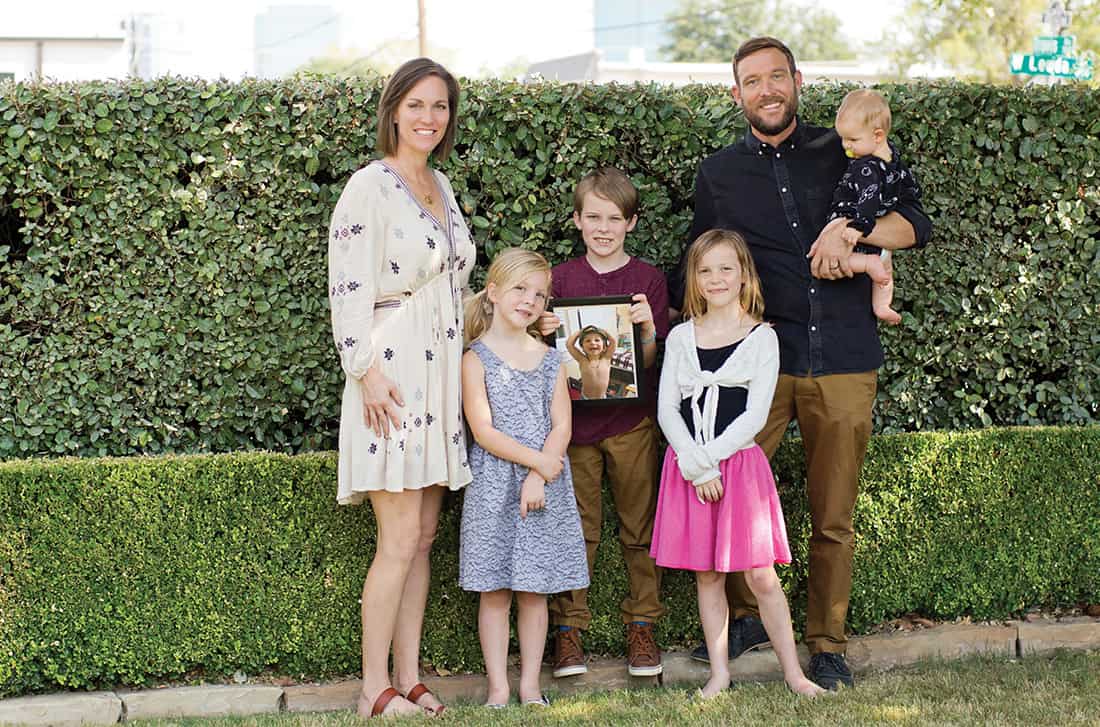 The COVID pandemic may have stopped us from having our annual fall fundraiser, but it has not stopped children's grief, and it will not stop us from providing hope.
Will you help us raise $150,000, so that we can continue providing hope and healing during these uncertain times? We only need $7,196 to reach our goal!
HOW WE'RE STAYING CONNECTED
CURBSIDE ACTIVITY PICKUPS
Group Directors have been hosting Curbside Activity Pickups at The WARM Place on a monthly basis for our WARM Place families. Activity bags include a variety of age-appropriate activities for families to try together at home. Our hope is that these activities may bring a small piece of TWP to their homes.
We have enjoyed hosting Drive-Thru Family Nights since May this year. Each Family Night has its own theme, and families can pick up fun activities to try at home or join in on interactive games, right from the seat of their cars. We look forward to hosting one more Drive-Thru Family Night in December!
Since March, Group Directors have sent 165 emails and taken over 1,175 calls in an effort to continue providing support to our WARM Place families and community. These emails include individual support as well as monthly at-home activities that help facilitate growth in grief journeys.
SAFE RETURN TO IN-PERSON GRIEF SUPPORT GROUPS
In October, we welcomed our WARM Place families back to in-person grief support groups. We have implemented several safety protocols including physical distancing, temperature checks, and masks. We are so excited to be back together where we can continue to honor and remember our loved ones.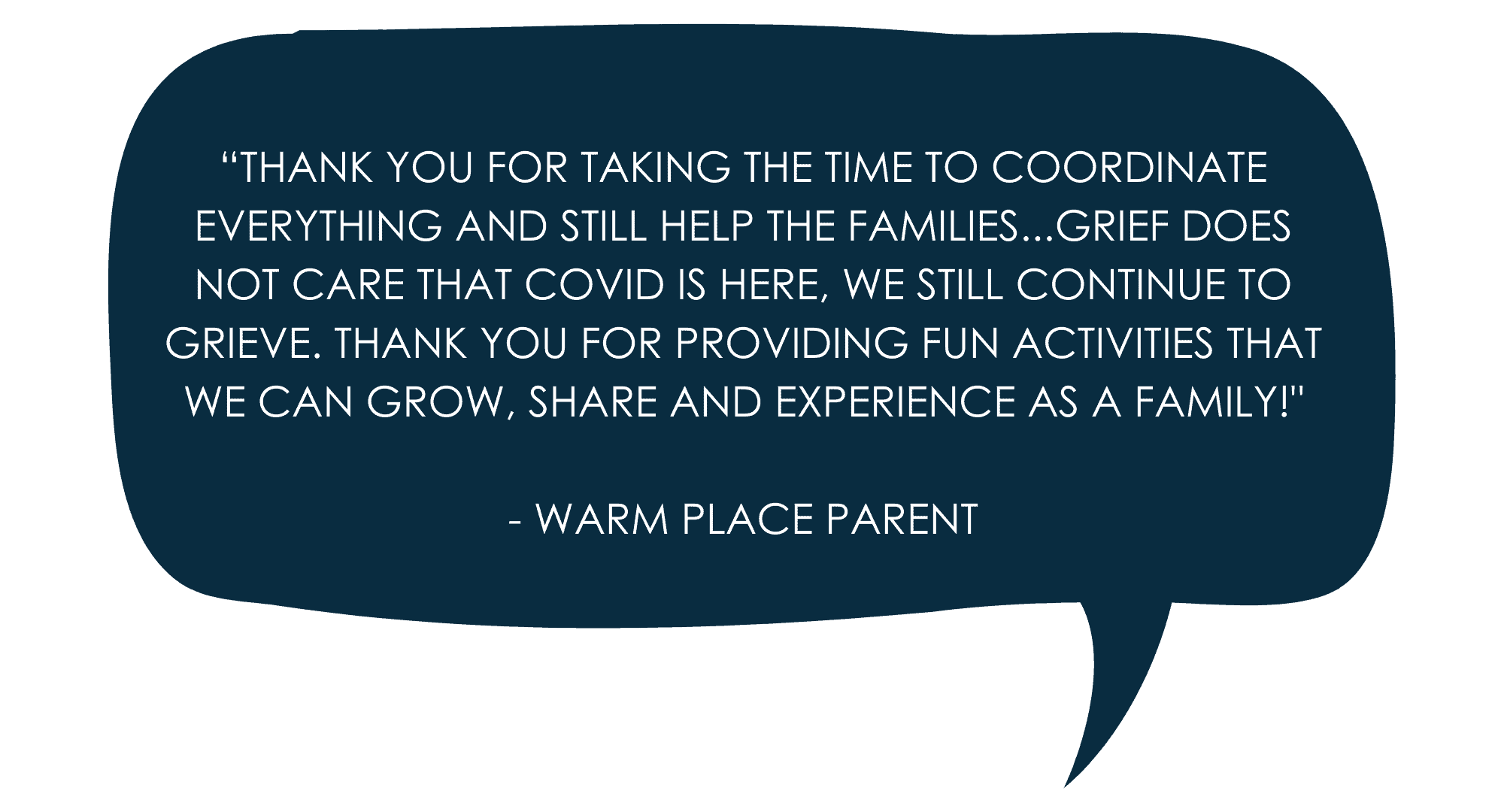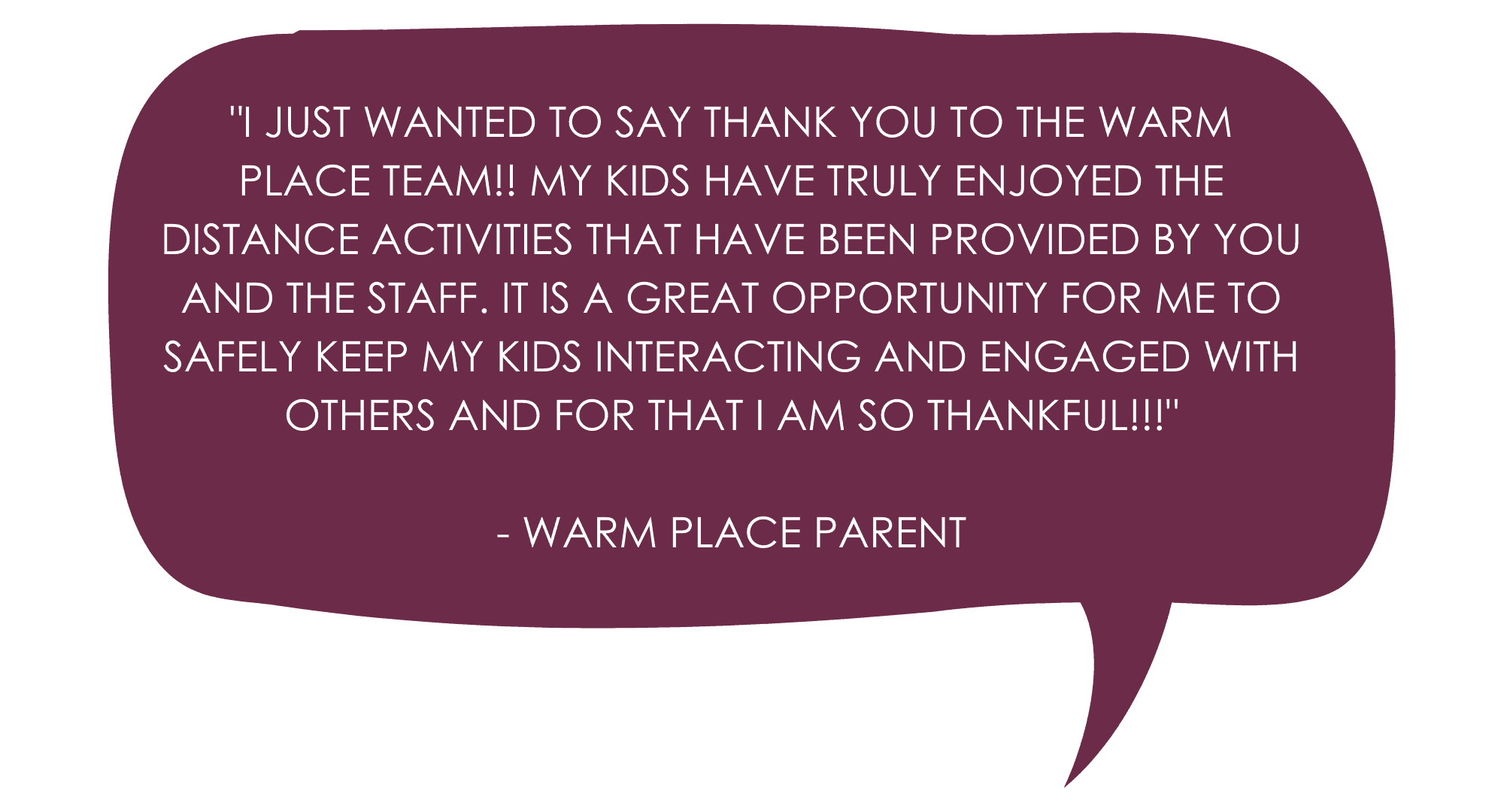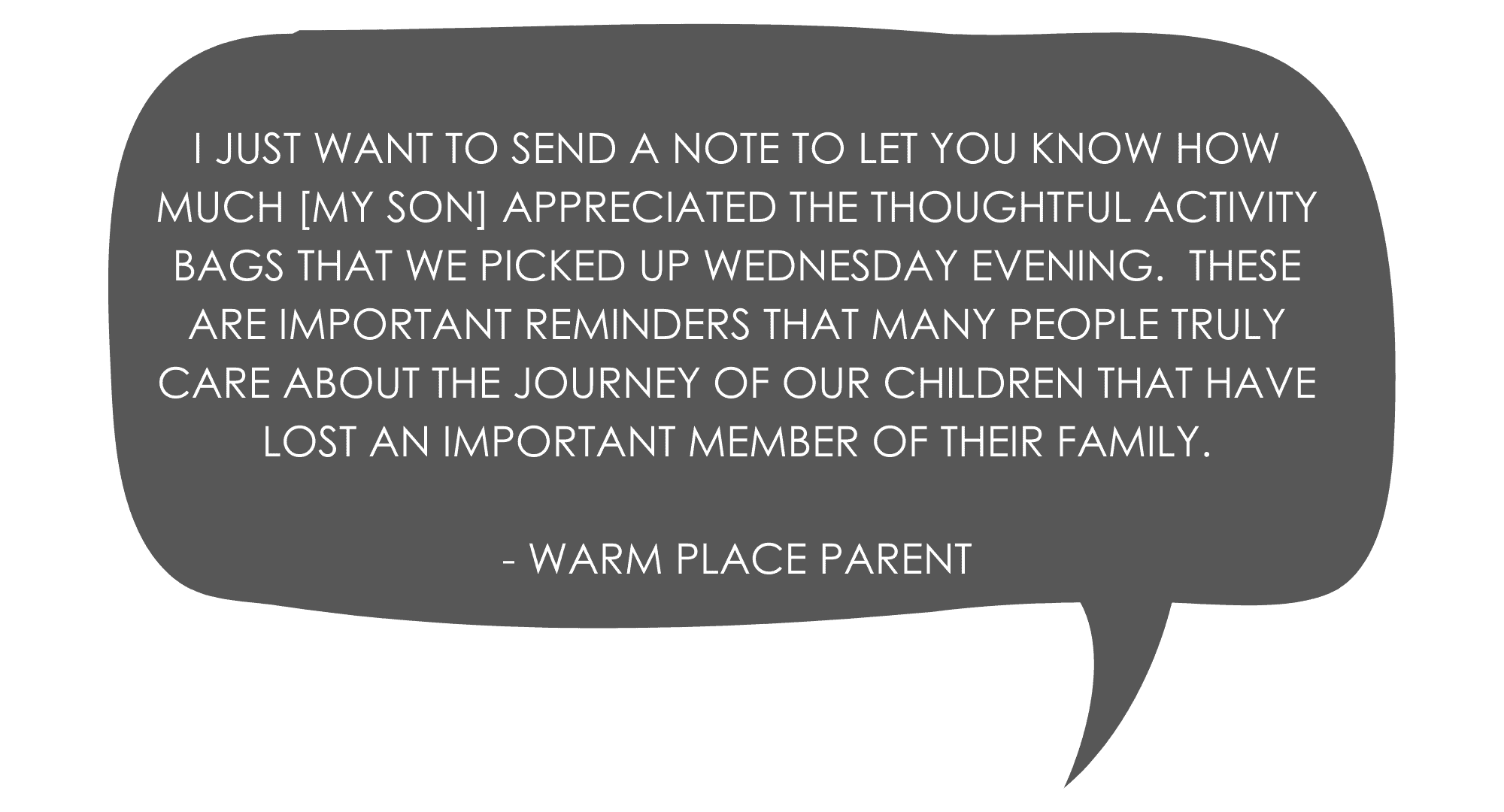 Providing Unwavering Commitment During Uncertain Times
(Numbers from March 2020 - September 2020)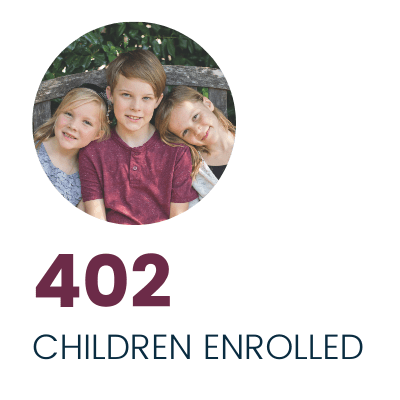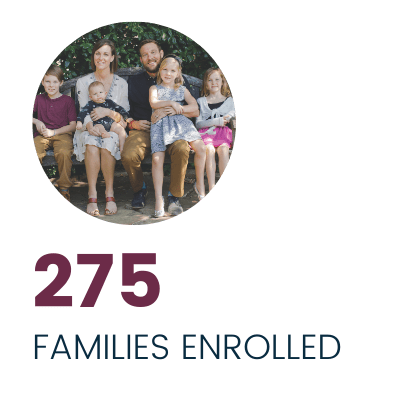 ($500+ donors for 2020 Support Campaign listed below)
Susan Adams
David and Tricia Amend
Amon G. Carter Foundation
Anonymous
Gordon and Louise Appleman
Kathy and David R. Atnip
Autumn Ridge Counseling and Wellness
Parks Blackwell and Carlisle Connally
Madelon L. Bradshaw
Steve Brauer, Jr.
Russ and Melba Simons Brown
Mr. and Mrs. Larry Brumbaugh
Charles L. Calabrese
Ms. ReillyJo Cavanaugh
Dorado Petroleum
Doris C. and Harry K. Werst Charitable Fund at the North Texas Community Foundation
EOG Resources
Jeff and Katie Farmer
Fonseca Properties, LC
John and Christy Fonvielle
Gene and Gaylia Fortson
Frank W. Neal & Associates, Inc.
Freese and Nichols, Inc.
Frost
Chuck and Sanae Fulkerson
General Motors Financial
Katherine Giuliani
Caroline and Russell Green
Ann and Bill Greenhill
Joe and Melissa Greenhill
Mr. and Mrs. William Harrell
Bonnie Higgins
HUB | GUS BATES
Anne and Bob Jameson
Drs. Elizabeth and Mark Jones
Cathy and Jim Kerrigan
Shari Keyes
Marsha and John Kleinheinz
Mr. Jeffrey T. Kremer
Mr. and Mrs. Robert M. Lansford
Justin and Peyton Lauderdale
Modern Woodmen Fraternal Financial
Nick and Maria Murray
Pediatrix Medical Group - FW Neonatology
Radiology Associates of North Texas
Elizabeth and Paul Ray
RMP Industrial Supply Inc.
Sean and Brooke Scogin
Charlie and Melissa Snow
The Junior League of Fort Worth
Christi and John Thornhill
Mr. and Mrs. James E. Tyner
Village Homes, LP
Vincent Genovese Memorial Foundation
Susan and David Weeks
Rick and Lynn Zomper