A COOL NIGHT, our most fabulous fiesta yet!
Join us October 14th for A Cool Night 2017 benefiting children and families at The WARM Place.  Guests will enjoy a gourmet Mexican feast as they are serenaded by mariachis and the margaritas flow!
The WARM Place was the first Grief Support Center for Children in Texas and remains the only one in Tarrant County. Since 1989, our dedicated volunteers and WARM Place staff have companioned, nurtured and loved over 35,000 children on their grief journey at no cost to the family.
Please choose a sponsorship as soon as possible to secure your table and take full advantage of the benefits and recognition opportunities. We anticipate another sell-out this year, so don't wait!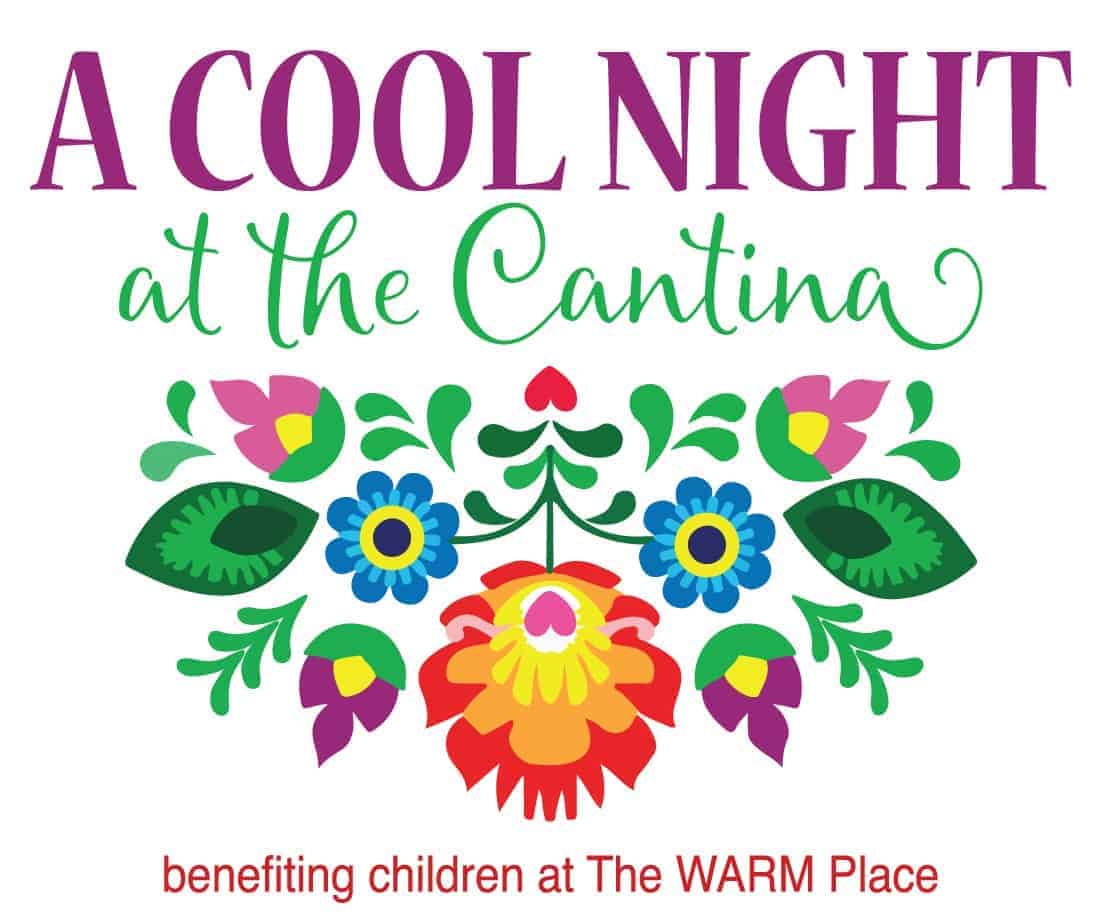 Become a Sponsor Today!
Take full advantage of the benefits of becoming A Cool Night sponsor.
We provide year-round grief support services to children ages 3 1/2 to 18 and their families as well as young adults ages 19 to 25 who have experienced the death of a mother, father, sister, brother, or other loved one.
Our program is free of charge to all of our families. 
Your investment as A COOL NIGHT sponsor will move us closer to reaching our goal of $285,500!
We hope we can count on your support as one of our event sponsors!
Sponsorship Opportunities
Presentación
$25,000
Presenting sponsorship provides 200 children and their families one month of grief support each.
Benefits include:
Two tables of 10 with premier seating
Unlimited beer and wine for all guests
Logo on event website with link to business/organization
Full page ad space in event program
Digital ad space during event
Recognition in print media and WP social media
Table signage and recognition by emcee
Diamante
$15,000
Diamond sponsorship provides 120 children and their families one month of grief support each.
Benefits include:
Table of 10 with preferred seating
Unlimited beer and wine for all guests
Logo on event website with link to business/organization
Full page ad space in event program
Digital ad space during event
Recognition in print media and WP social media
Table signage and recognition by emcee
Platino
$10,000
Platinum sponsorship provides 80 children and their families one month of grief support each.
Benefits include:
Table of 10 with preferred seating
Unlimited beer and wine for all guests
Logo on event website with link to business/organization
Half page ad space in event program
Digital ad space during event
Recognition in print media and WP social media
Table signage and recognition by emcee
Oro
$5,000
Gold sponsorship provides 40 children and their families one month of grief support each.
Benefits include:
Table of 10 with preferred seating
Unlimited beer and wine for all guests
Logo on event website with link to business/organization
Quarter page ad space in event program
Digital ad space during event
Recognition in print media and WP social media
Table signage and recognition by emcee
Plata
$3,000
Silver sponsorship provides 24 children and their families one month of grief support each.
Benefits include:
Table of 10 with preferred seating
Unlimited beer and wine for all guests
Table signage and recognition in event program
Bronce
$1,500
Bronze sponsorship provides 12 children and their families one month of grief support each.
Benefits include:
Reserved sponsor table seating for four
Unlimited beer and wine for all guests
Table signage and recognition in event program
Cobre
$500
Copper sponsorship provides four children and their families one month of grief support each.
Benefits include:
Open sponsor seating for two
Unlimited beer and wine for all guests
Table signage and recognition in event program
Mobile Bidding
$10,000
The mobile bidding sponsorship provides 80 children and their families one month of grief support each.
Benefits include:
Exclusive Mobile Bidding signage
Sponsor logo on mobile bidding site and all auction sheets
Table of 10 with preferred seating
Unlimited beer and wine for all guests
Half page ad space in event program
Digital ad space during event
Recognition in print media and social media
Table signage and recognition by emcee
Cantina de la Mariposa
$5,000
The "Butterfly Bar" sponsorship provides 60 children and their families one month of
grief support each.
Benefits include:
Exclusive signage at the Cantina de la Mariposa bar
Table of 10 with preferred seating
Unlimited beer & wine for all guests
Logo on event website with link to business/organization
Quarter page ad space in event program
Digital ad space during event
Recognition on WP Social Media
Table signage & recognition by emcee
Cantina de la Esperanza
$5,000
The "Cantina of Hope" sponsorship provides 60 children and their families one month of
grief support each.
Benefits include:
Exclusive signage at the Cantina de la Esperanza bar
Table of 10 with preferred seating
Unlimited beer & wine for all guests
Logo on event website with link to business/organization
Quarter page ad space in event program
Digital ad space during event
Recognition on WP Social Media
Table signage & recognition by emcee
Cantina del Corazón
$5,000
The "Cantina of the Heart" sponsorship provides 60 children and their families one month of
grief support each.
Benefits include:
Exclusive signage at the Cantina del Corazón bar
Table of 10 with preferred seating
Unlimited beer & wine for all guests
Logo on event website with link to business/organization
Quarter page ad space in event program
Digital ad space during event
Recognition on WP Social Media
Table signage & recognition by emcee
Dessert
$2,500
The dessert sponsorship provides 20 children and their families one month of grief support each.
Benefits include:
Exclusive signage
Reserved sponsor table seating for four
Unlimited beer and wine for all guests
Table signage and recognition in event program
Mariachi
$2,500
The mariachi sponsorship provides 20 children and their families one month of grief support each.
Benefits include:
Exclusive signage
Reserved sponsor table seating for four
Unlimited beer and wine for all guests
Table signage and recognition in event program
Photo Booth
$2,500
The photo booth sponsorship provides 20 children and their families one month of grief support each.
Benefits include:
Exclusive signage
Reserved sponsor table seating for four
Unlimited beer and wine for all guests
Table signage and recognition in event program
Valet
$2,500
The valet sponsorship provides 20 children and their families one month of grief support each.
Benefits include:
Exclusive signage
Reserved sponsor table seating for four
Unlimited beer and wine for all guests
Table signage and recognition in event program
Individual tickets on sale August 1st
Date: October 14, 2017
Time: 6:00 PM to 10:00PM
River Crest Country Club
1501 Western Ave., Fort Worth, TX 76107