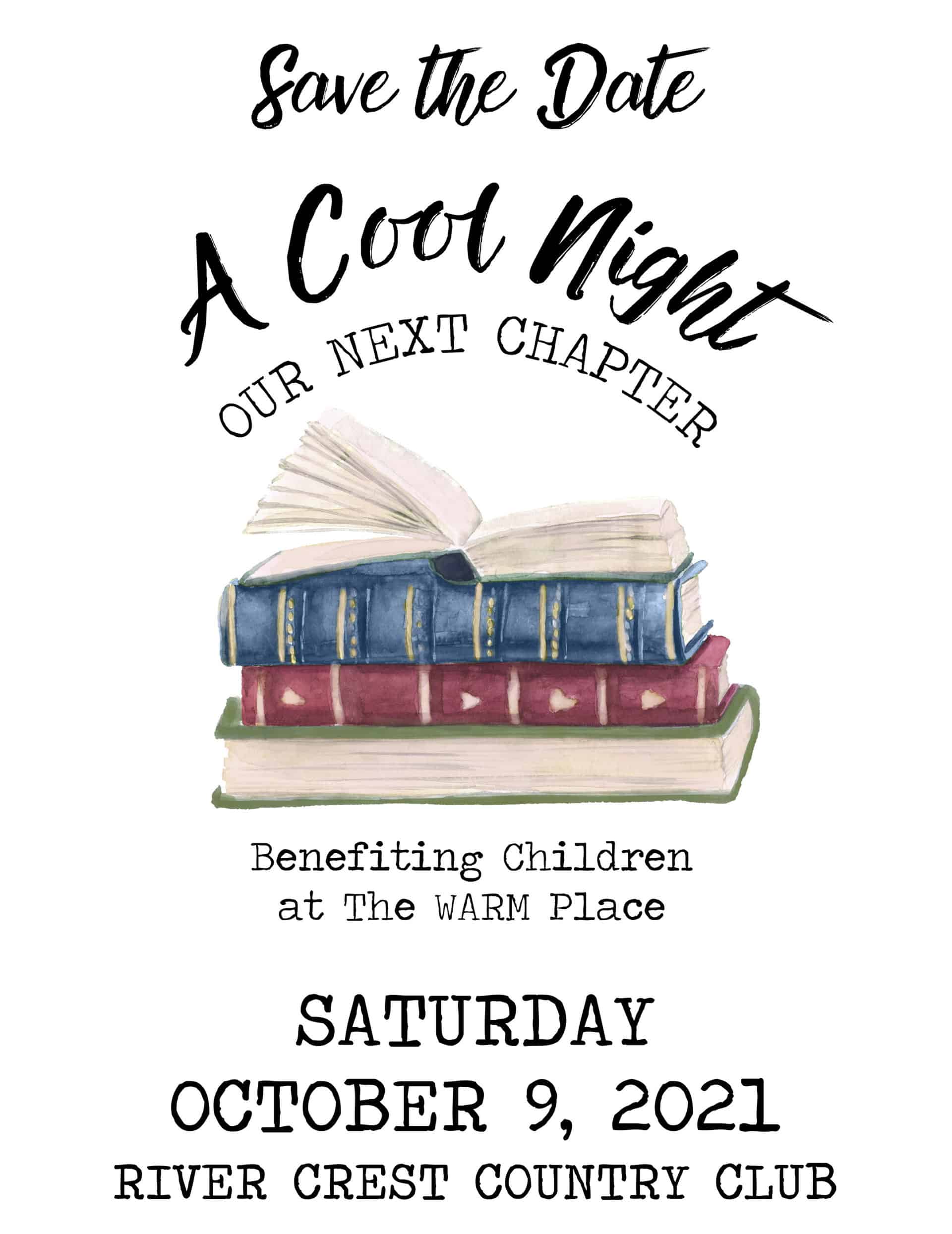 Help us turn the page and begin a new chapter! We are looking forward to hosting our annual fundraiser, "A Cool Night – Our Next Chapter" on Saturday October 9th. A Cool Night is taking on a new plot twist this year as we offer a hybrid event for the first time ever! Whether you're in the ballroom at River Crest Country Club or in the comfort of your home among friends, we invite you to join in on the fun and support the children at The WARM Place!
Event sponsorships are limited this year, so reserve your table today!
We hope you will join us for a special evening to benefit the children and families attending The WARM Place. Your support is more important than ever this year as we work to grow our program and ensure that no child will ever have to grieve alone.
*The WARM Place will modify the event format should COVID-19 conditions in Fort Worth require. An in-person event will accommodate all current health and safety precautions.
Lauren Bailey, Event Chair
ReillyJo Cavanaugh, Sanae Fulkerson, Courteney Holub, Hallie Martin, Michelle Miles,
Lauren Muckleroy, Amanda Powell, Lindsey Rosenstein, Katy Watson, Renee Yingling