The WARM Place services are at no cost to the families.
After a death occurs, a parent or guardian may schedule an appointment to visit The WARM Place with their child/children and talk with a professional counselor about the death loss. During their first visit, the counselor will explain our program, give the family a tour, talk with each family member, and determine when the family will come to The WARM Place for their first group meeting.
What To Expect On Your Group Night
On group nights, families gather for a pot-luck dinner and conversation and then break into small groups by grade levels: children (K-3rd grade), pre-teens (4th-5th grade), young-teens (6th-8th grade), teenagers (9th-12th), and the parent/guardians.
Each group has its own volunteer facilitators who lead the discussion and direct age-appropriate activities designed to help participants express their emotions constructively.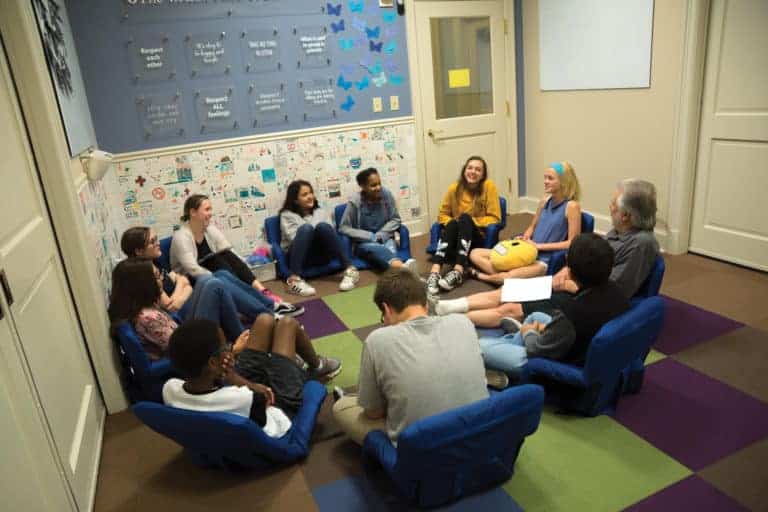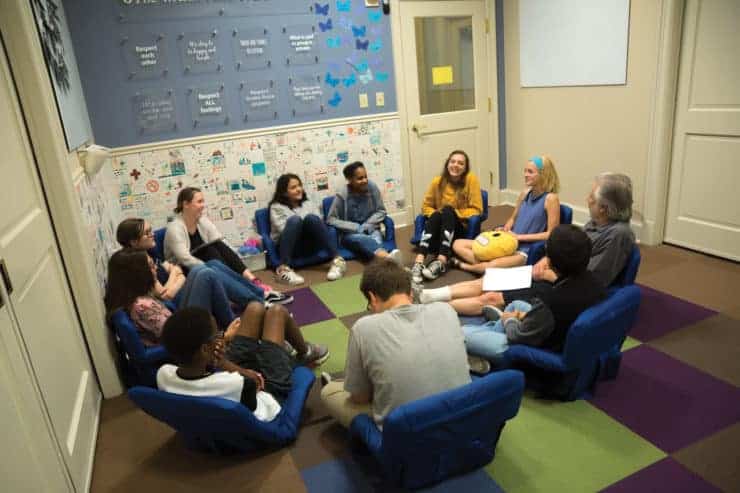 Group activities might include drawing, painting, journaling, making crafts, playing games and sharing thoughts or feelings. Through creative play and art projects the children are encouraged to share feelings they have been unable or unwilling to express.
Children and their families are carefully monitored during group sessions so that serious problems can be referred to outside professionals. The length of time a family participates in the program is based on the individual family's needs.
Please visit our FAQ page for more information on how we are modifying our groups to keep families, volunteers, and staff safe.
When Our Groups Meet
Groups are divided by grade levels and the type of the death loss the child has experienced. Each night of the week is designated for a different type of death loss: Parent, Brother/Sister, or Grandparent/Friend/Other family member. Groups meet every other week as long as they feel the need for support.  These groups meet on either Monday, Tuesday, Wednesday, or Thursday evenings from 6:45 – 8:15 p.m.
Special Programs
Pre-K
An 8-week session is offered in the spring and fall for 3 ½ to 5-year-old children and their parent/guardians. This group meets on a weekly basis from 12:00 p.m. – 1:00 p.m.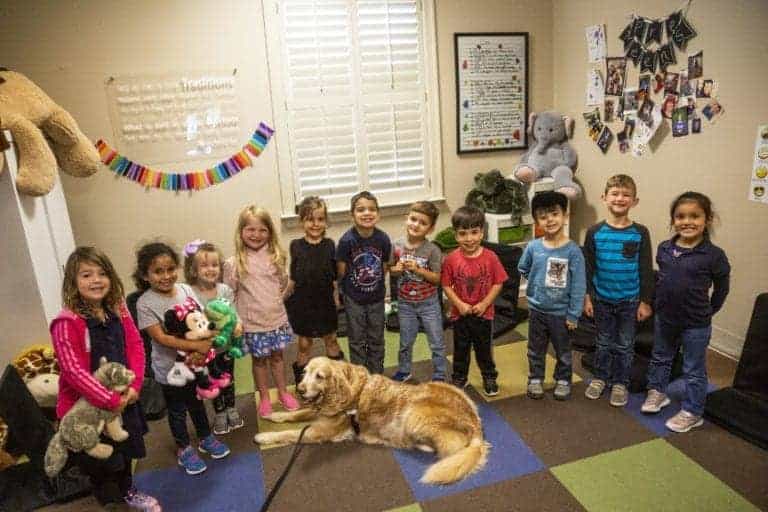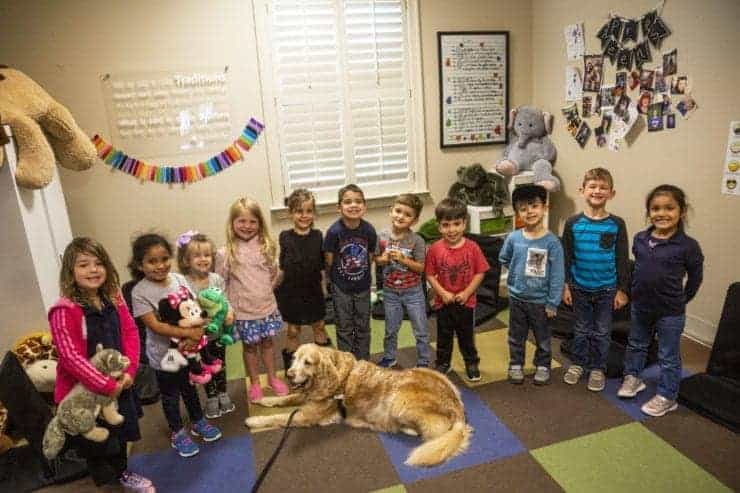 If you are interested in participating, please contact Gina at 817-870-2272(ext.16) or [email protected].
Young Adults
We offer sessions in spring, summer, and fall for young adults ages 19-25.  This group meets in the evening on a weekly basis from 7:15 p.m. – 8:30 p.m.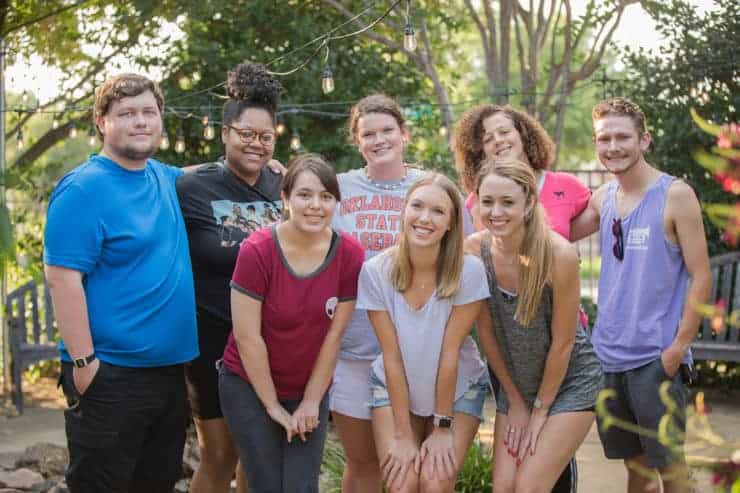 If you are interested in participating, please contact Jade at 817-870-2272 or [email protected].
Please note families must contact The WARM Place to schedule an intake appointment prior to joining evening groups.