On October 25th, WARM Place families gathered for some fall family fun at our October Family Night! We enjoyed Chick-Fil-A for dinner and crafted the night away! Once families entered, they were asked to write something they were grateful for on our "Thankful Pumpkin." It was so inspiring to read what each family decided to write. Responses ranged from "healthy children" to "friends and family."
For the crafting portion of the evening, families created lanterns, made Popsicle stick characters, and decorated pumpkin-shaped cookies. The results were so creative! By the time, the night was over, the building was filled with colorful lanterns, fun life-like Popsicle stick creations, and cookies that looked almost too beautifully decorated to eat!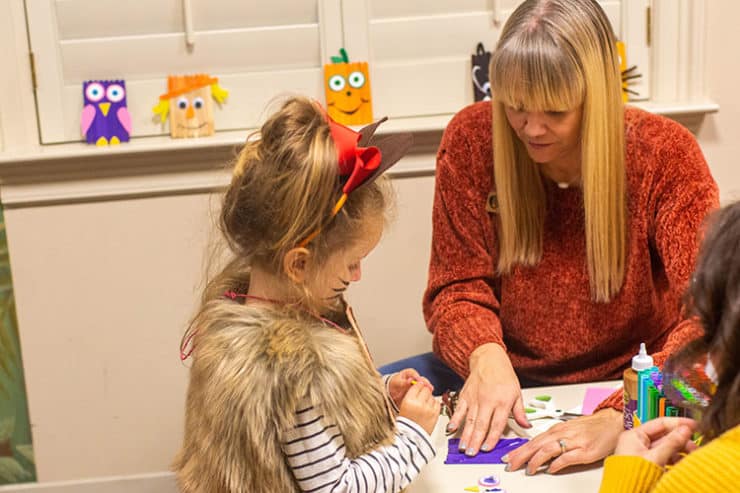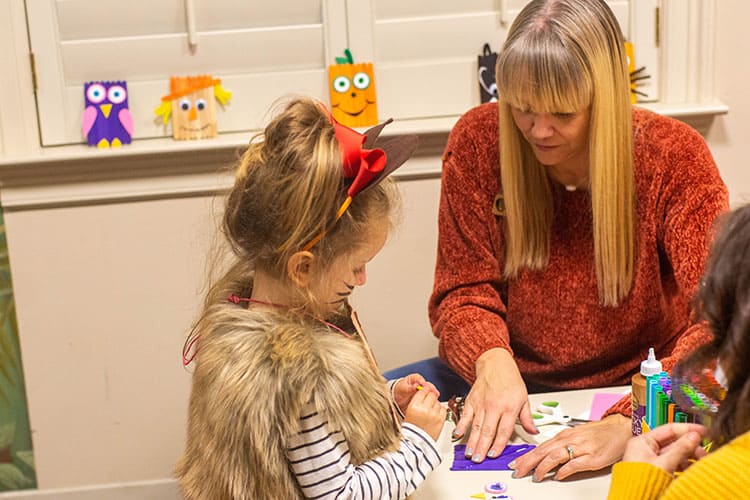 Family Nights are all about creating new memories and remembering loved ones. Children were encouraged to write the name of their loved one or a memory on a leaf and place it on our wall in one of the children's rooms. Our wall is now adorned with many leaves this fall in memory of loved ones.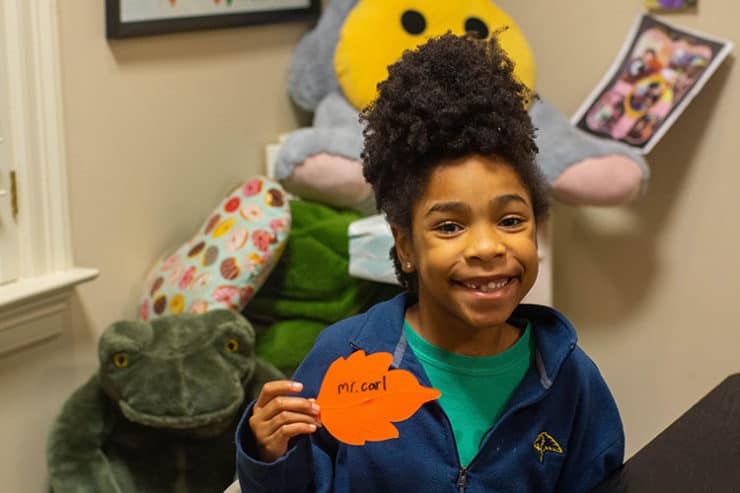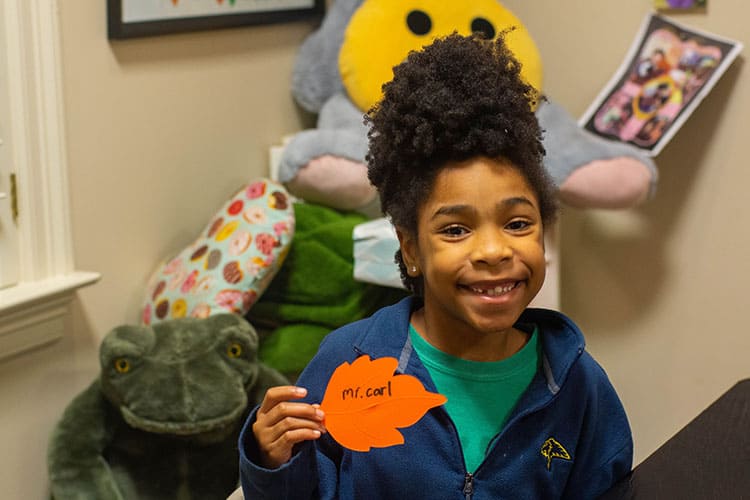 Fall Family Night was so much fun and provided an outlet for gratitude, remembrance, and creativity. We are looking forward to our next Family Night on Friday, December 6th, where we will be playing a series of Minute to Win It Games!
Each family night has a different theme and includes different activities. We always invite the WHOLE family to come together- so you can bring the baby, grandpa, and a friend. Family Nights are always open to past, present, and future families of The WARM Place.
---
Take a look at our crafters hard at work on Family Night!