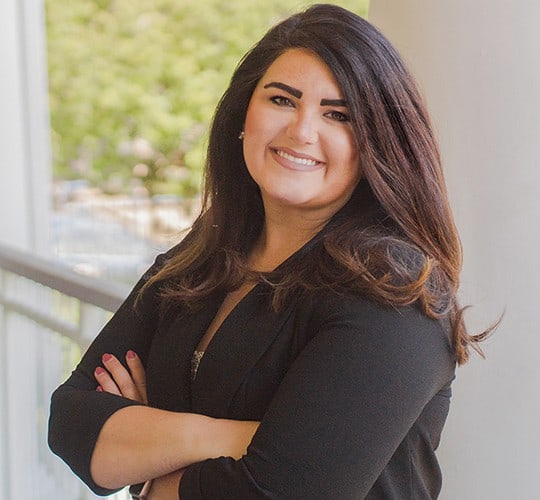 I want people to know that we are here for all the children and their families who are grieving a death loss, and we will continue to be here to provide support during the hardest times of their lives."
Shelley Spikes started volunteering as a WARM Place facilitator in 2010. Nine years later she holds the title of Executive Director. Spikes shares about her passion for the mission of The WARM Place and the journey that led her to where she is today.
---
How did you first get involved with The WARM Place (TWP) and how has your role evolved over time?
I first got involved with TWP by becoming a volunteer facilitator. I attended facilitator training in the spring of 2010 and began facilitating that March with the young teen group on Grandparent/Extended Family Member or Friend night. I was immediately hooked and looked forward to being with my group every other Tuesday. In 2012, I had the opportunity to join the staff as Volunteer Coordinator and jumped at the chance. This role allowed me to share my passion for The WARM Place with others and find ways to get them involved with serving our organization. Sharing my love for The WARM Place was such a joy to me. A few years later when I was approached by our Executive Director at the time to apply for the position of Events and Public Relations Director, I wasn't quite sure. Ultimately, I knew this was the right move for me and saw it as an opportunity to share my love for TWP with a different audience, as well as the opportunity to grow professionally within the non-profit sector. In 2017, I stepped into my current role as the Executive Director and can honestly say it is my dream job.
What have you learned about grief by working and volunteering at TWP and how has this impacted your personal life?
My father died when I was 25 years old just 10 months after I began volunteering at The WARM Place. I remember after he died feeling so inspired by the children at The WARM Place. Unfortunately, many of them experienced the death of their loved one at a much younger age. Their resiliency really impacted me and opened my eyes. It made me truly grateful for the years I had with him.
Describe one of your favorite moments while volunteering at TWP.
I have so many favorite moments from my time volunteering. There were countless nights of laughter, love, tears, and memories shared. I think the most special moments were witnessing the support that the children provide to each other in group. I loved watching children connect over shared experiences and discover that they were not alone in their grief.
Why are you passionate about the mission of TWP?
I believe that no child should grieve alone. Grief is isolating, but hope can be found through peer support. This support allows them to become much more compassionate individuals when they face grief again later in life. This may happen when they meet a peer at school who has also experienced a death loss or when they experience another death loss at a later age themselves. Death is a part of life, and I believe that finding hope and ways to cope with loss is so important, especially for children.
Who inspires/motivates you?
The children. It's hard to see children experience such tragic events at young ages, but it's an honor to be able to help a child at a time in their life when they need it the most.
Over the years, what has been your favorite WP event?
I have so many!!! I'm so proud of the R2RT- it was an accomplishment to start a new event for the organization, and I took so much pride in helping execute the vision of Katherine Giuliani and Parks Blackwell. I've loved watching that event evolve from the Walk 2 Remember Them, focused around our families, to a community event for over 1,000 people. I'm so proud that the heart of the event has not changed, and WARM Place families' participation is still so important.
I also love our Family Nights. It's so rewarding to see our families making new memories together. The idea for this event literally came from the children in my young teen group one night when I was still volunteering on Grandparent night. They asked if they could have a party on Halloween and hang out with their WP friends- it made me think, "why not?" We have this beautiful facility, and the children and families want to socialize with one another and have fun outside of group time, so let's allow them that opportunity.
Lastly, Camp Remember Me. We hosted our first family camp in 2018, and the experience was so rewarding. The staff worked so hard to create this unique opportunity for our families, and it was a magical weekend. I look forward to many years of Camp Remember Me!
What is one thing you want people to know about TWP?
I want people to know that we are here for all the children and their families who are grieving a death loss, and we will continue to be here to provide support during the hardest times of their lives.