We need you! 
September 17th is North Texas Giving Day and we want to make a big splash on social media and YOU can help!
Step 1.   Download our #giftsforgrieving sign.
Step 2.  Take your picture with the sign, like this: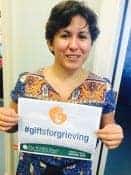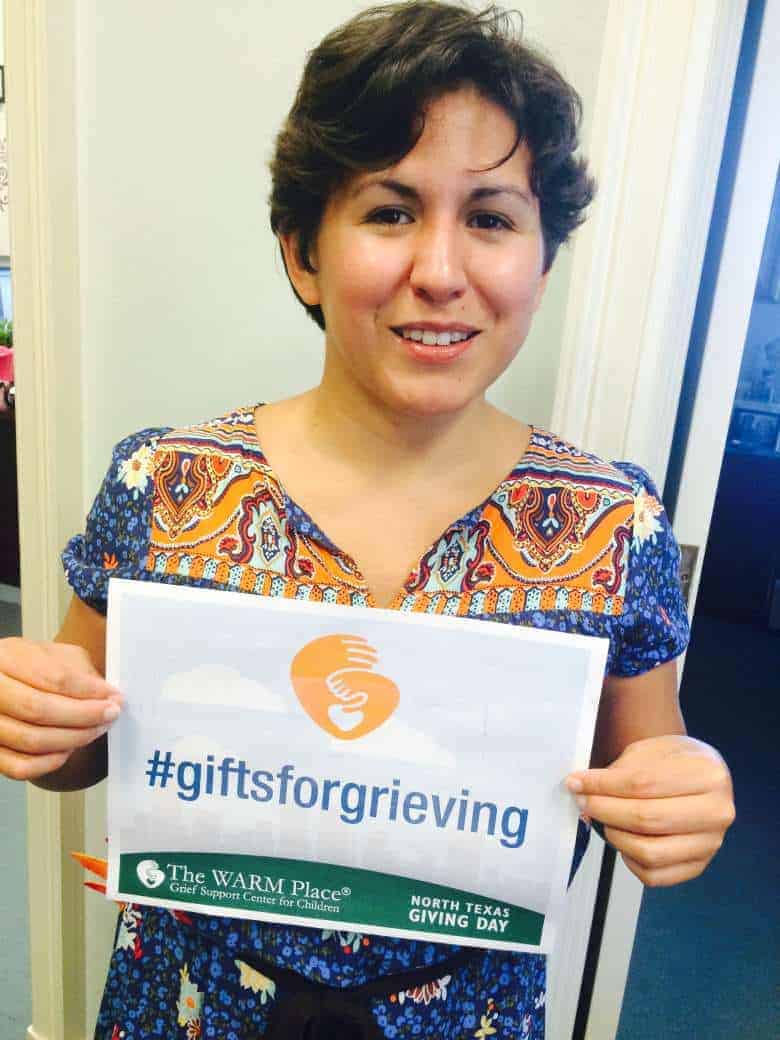 Step 3.  Share your photo on social media (Facebook, Twitter, Instagram) on Setptember 17th and include the hashtags: #giftsforgrieving, #TheWARMPlace, #NTXGivingDay AND include this link so your friends can donate:  www.northtexasgivingday.org/#npo/the-warm-place
THANK YOU!