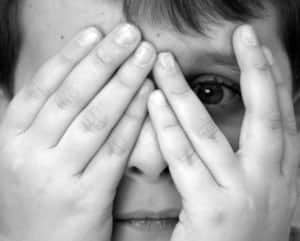 Harry Connick, Jr. is best known for his bluesy, soulful music. But many people don't know he was once a grieving child. His mother was a New Orleans judge and died of Ovarian Cancer when Harry was 13. He recently spoke about the impact her death had on him as a teenager. He described her death as "the hardest thing that ever happened to me" and "extremely traumatic". He talked about how hard it was to enjoy life again and the constant fear he felt that good things would end.
His description is a common reaction to grief. When a child loses a loved one to death, they often feel as if they are holding their breath in life; waiting for the next traumatic thing to happen. It can be a paralyzing fear. It can feel like a betrayal to their loved one to think that they can enjoy life and special moments without that person. Many times the experience of missing someone can feel like the last connection to their loved one. Therefore, it can be very hard to let go of that fear, and trust once again that life can be enjoyed.
The WARM Place is here to help children work through those fears. We give them the tools to talk about those fears within a safe and supportive group environment. When the children talk about fears that something bad will happen again, we do not create promises or fantasies that are impossible to keep. Instead, we give them the space and time to work though that fear each time it comes up. We normalize the fear and let them know it may appear again at different times of their lives. We watch as they take steps back into life and the things that once brought them joy. We celebrate their courage to face this fear. And each time they smile and laugh, we celebrate those moments of joy.
Take a look at the clip below to see Harry's interview.
All my best,
Lisa Nichols, MA., LPC-S
Program Director