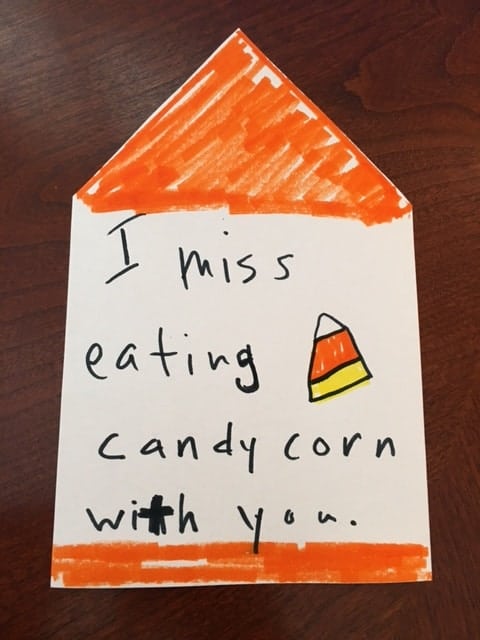 It has been said that the holidays will magnify what is good ~and what is missing~ in your life. When you are missing a loved one who has died, every emotion can feel so magnified that you want to crawl into a hole and hide for the next 3 months. First of all, that is normal. Experiencing a painful holiday season does not mean you have taken 10 steps backwards in your grief journey. It means you miss your loved one. And that is okay.
As you are grieving, you will hear so much advice from others. You get to decide what your family does (and doesn't do) during the holidays. It is okay to do things differently this year if that is what your family decides to do. But how can each family figure out how to manage their individual grief during the holidays?
One of the best recommendations we make is to plan ahead. You may not want to think of these things right now. But planning ahead can lessen some of the painful feelings that happen on special days. You can start by scheduling a family meeting with your children. Let them know in advance that you will be talking about the upcoming holidays. Pick a quiet time when the busyness of life has calmed down just enough for everyone to talk. Before you meet, make a checklist of the following topics to make sure you discuss them together:
Food
Decorations
Parties and Events
Traditions
As you go through the list of topics, you can discuss the following concerns:
What is important to you about this topic?
What was most important to our loved one?
Do you want to eat at home or go out?
Who can help if we choose to eat at home?
What traditions do we want to keep this year?
Which traditions do we want to skip this year?
Do you want to decorate something special in our loved one's honor?
What were our loved one's favorite decorations?
Who wants to attend an event, and who wants to skip it?
What answer will we give people when we decline invitations?
How do we want to honor our loved one this holiday?
How can we feel connected to our loved one?
Keep in mind that everyone grieves differently. Some children may want to be part of this meeting, and some may not. Allow them space to communicate their needs to you in the way they feel most comfortable.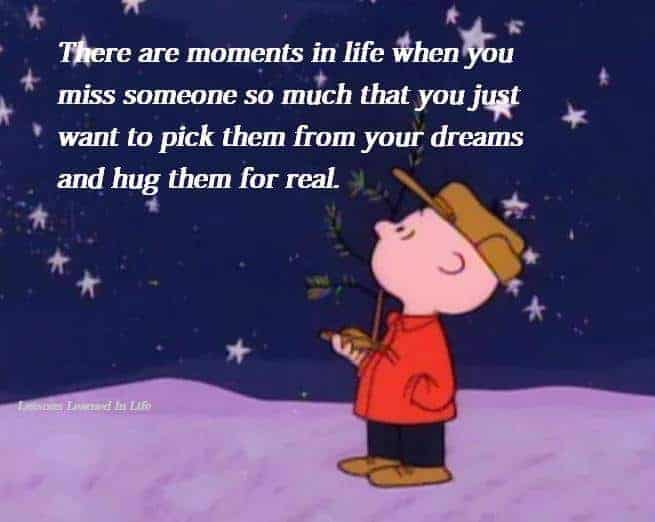 During the family meeting, you might want to decide on new tradition this year. A grieving person can never hear this enough: just because your loved one died does not mean your connection with them has to end. There are so many beautiful ways to honor your loved one during the holidays. Children can do their own tributes or you can do one together as a family.
Some ideas include:
If you decide to take a family portrait for your holiday card, have one person hold a picture of your loved one who has died. That way the whole family will be on the card.
Visit the cemetery together. Bring flowers, light candles, and share memories.
Attend a religious service that fills you with comfort.
Get out of town. You don't have to take an expensive vacation. You can drive 2 hours away and still have the distance you desire from holiday events and sad reminders.
Leave a place-setting and empty chair at the family dinner table for your loved one.
Light a special candle in your home every day during the holiday season. Children can help pick out the special candle together.
Invite your children to draw pictures of happy memories of past holidays. You can hang the pictures on the wall or even on a Christmas tree or wreath.
Select or decorate a special ornament in honor of your loved one. Or, each child could decorate a special ornament of their own memories.
Speak your loved one's name. Share happy memories with the people who accept your grief as it is today.
One final thing to remember, grief can change over time. What is so painful right now may not always be so. What brings you sadness and anger this year, may bring you joy next year. It's your grief. It is your loved one. You get to feel however you want to. And remember, you can do it all differently again next year.
For more information about Getting Through the Holidays, check out the links below:
The Griever's Holiday Bill of Rights
Children, Grief & the Holidays
At The WARM Place, we are here to help families get through the holidays and honor the memories of their loved ones. Let us know how we can help.
All my best,
Lisa Nichols, MA, LPC-S
Program Director