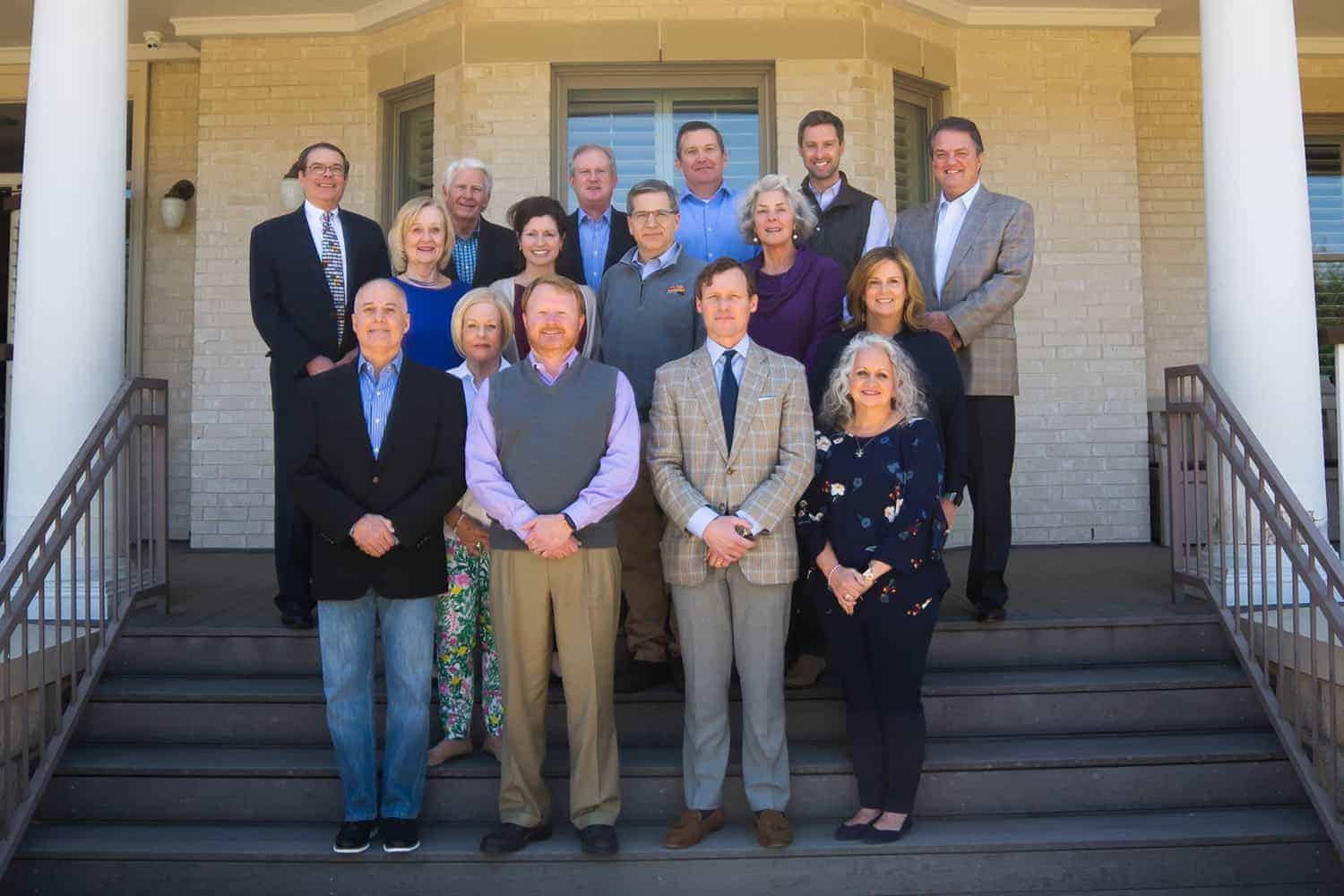 The WARM Place Board of Directors 2018-2019
Pictured left to right, top to bottom:
Gordon Appleman, John Fonvielle, Jeff Moten, Russell Green, Jeremy Raines, Nick Murray.
Peggy Bohme, Helen Todora, Roger Nober, Anne Jameson.
D. Russ Brown, Shirley Bowen Montero, Joseph P. Regan, Joe Greenhill, Lisa Brock, Christi Thornhill.
Members of The WARM Place Board of Directors serve an essential role in the ability of The WARM Place to fulfill its mission, and there are some important expectations of all directors, including:
Commitment to the cause and the organization.
Being knowledgeable about all facets of The WARM Place.
Compliance with the fiduciary requirements of Directors.
Understanding the primary corporate documents (bylaws, financial reports, etc.)
Regular attendance at Board and Committee meetings.
Offering special skills, talents or services.
Acceptance of committee assignments and willingness to chair at least one committee.
Support of fundraising efforts.
Willingness to act as an ambassador for the organization.
Financial contribution to the agency.
2019 - 2020 The WARM Place Board of Directors
Joseph P. Regan – President
Christi Thornhill, DNP, RN, CPNP-AC – Vice President
Jeremy Raines – Secretary
Nick Murray – Treasurer
Susan I. Adams, CPA, CHMA
Gordon Appleman
Katherine Blackwell
Parks Blackwell
Peggy Bohme
Lisa Brock
D. Russ Brown
John Fonvielle
Russell Green
Joe Greenhill
Anne Jameson
Shirley Montero


Advisory Board
David Amend
Anne T. Bass
Jennifer Bley-Sweeney
Ray Cosgrove
Nancy Cychol, R.N., M.S.N.
Mary Jane Edwards
Joan Katz
Marsha Kleinheinz
Minnie Longoria
Darlene Mann
Karen Rainwater
Elizabeth Ray
Becky Renfro
Tom Roberts
Ellen Rogers
Ann Brassell Ryan
Cindy Thompson