On this National Grief Awareness Day, we are reminded that we rarely know the struggles of those we encounter throughout our day. We don't know what challenges their stories hold. Here at The WARM Place, we believe that telling your story is an important step toward healing on your grief journey. For children or adults, grief is something that can often feel out of control.
One of the ways we help grieving children and families regain the feeling of control is by telling the narrative of their death loss and grief journey. Each group night at The WARM Place begins the same way – with introductions. Children and adults are encouraged to introduce themselves and to speak out loud the name of the person who died and how they died. Children and families are able to share their stories in an understanding environment, so that they can begin to heal. While the healing process is not always easy, families start to feel a sense of comfort and community once they share their stories in group. Families who have been attending The WARM Place for some time can often serve as a beacon to new families, showing them that although the journey is not linear, there is hope.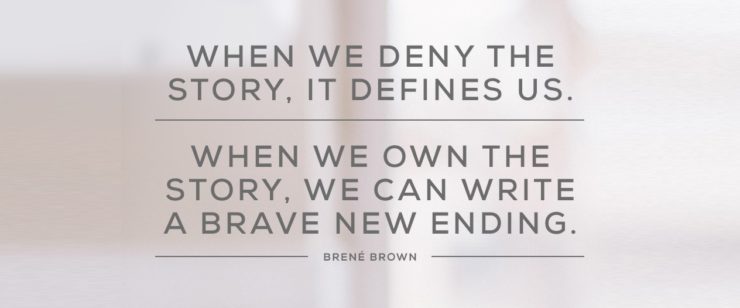 Maybe sharing your story of grief with others would be a gift. Maybe it would let them know they are not alone. Maybe it would even make you feel a little lighter. But as we tell the children at The WARM Place, there are also times to listen. By opening our ears to someone who needs to share their story, we are also providing a gift. The opportunity to be a support to someone can arise when you least expect it and sharing your story can connect us in ways we never expected. National Grief Awareness Day was created to recognize all of those who share grieving hearts. It is a day for both sharing and listening, so that we may all find a little bit of hope and healing.