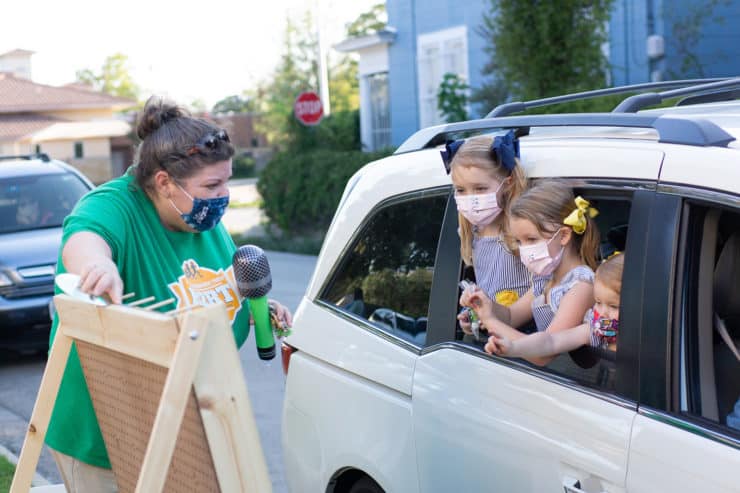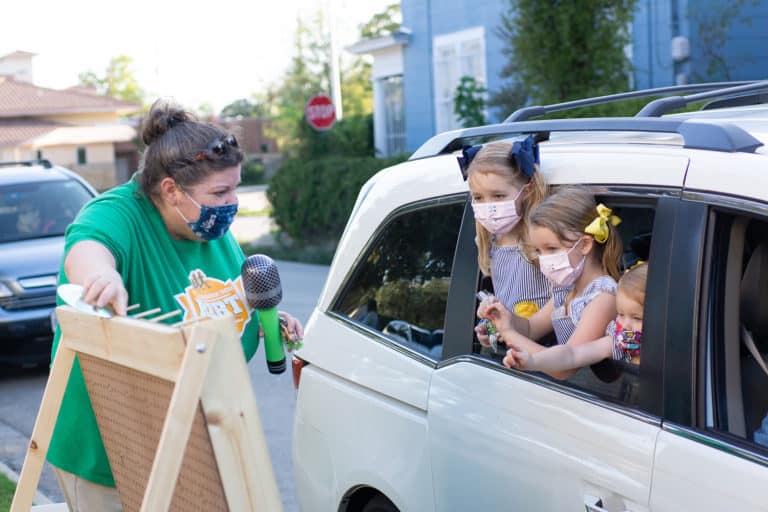 Come on down! You're the next contestant at The WARM Place's Game Show Family Night! Friday, September 25th, we hosted our third Drive-Thru Family Night here at The WARM Place. Families drove around the block and participated in various stops. Each stop included a fun game show themed activity and a fun prize to win!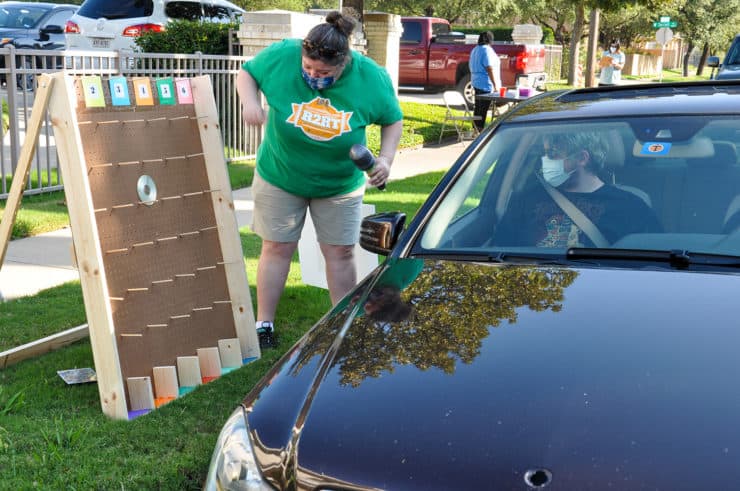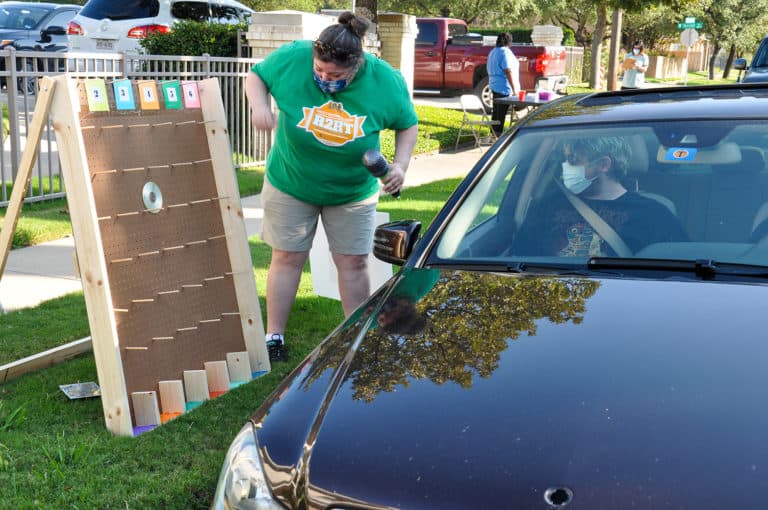 We started with everyone's favorite "Plinko" from "The Price is Right," where children got to guess where the disc would land once dropped. While the disc traveled from the top of the board to the bottom, participants yelled "Plinko, Plinko, Plinko!" The prize for participating in "Plinko" was your very own exotic animal zoo farm…a variety of toy zoo animals to take home!
The next game was "Let's Make a Deal," where families raced to find as many popular items in their car as they could from a list! It was a rush to find masks, hand sanitizer, sunglasses, and more! The prize for this game was possibly the most popular…an inflatable microphone, which volunteers also used as game show hosts!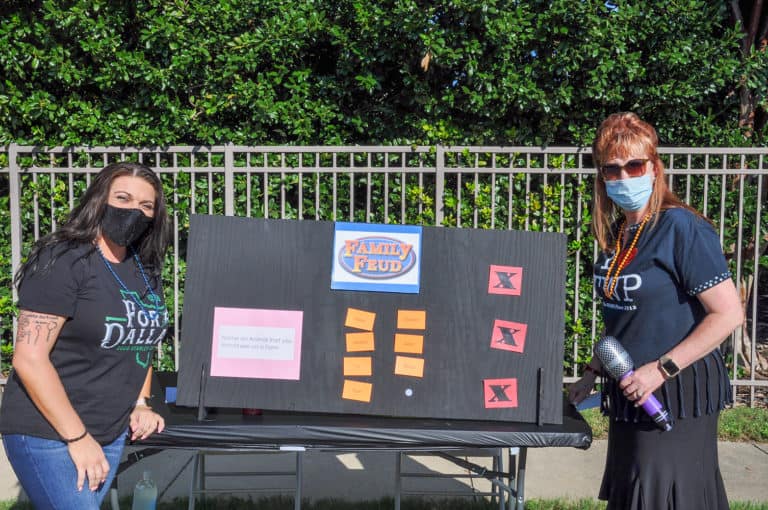 Family Feud came next, which most know and love! Survey says: everyone loved this game as they raced against the clock to name the most popular responses to the questions asked. Children got to take home chocolate gold coins as their prize. What's a game show without winning some delicious money?!
Around the corner, family members played a game of "Who Wants to be a Millionaire?" and received 100 Grand (candy bars) for winning! Questions varied from "What is the name of the popular snowman in Frozen?" to "Which of these animals is considered the fastest land animal?" Do you know the answer?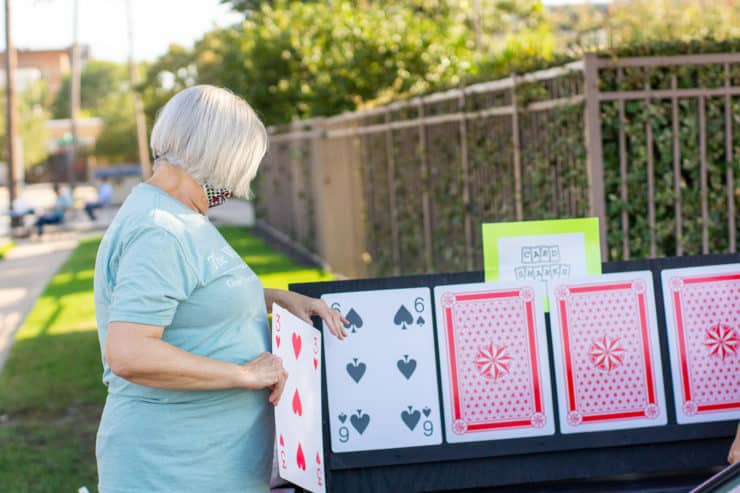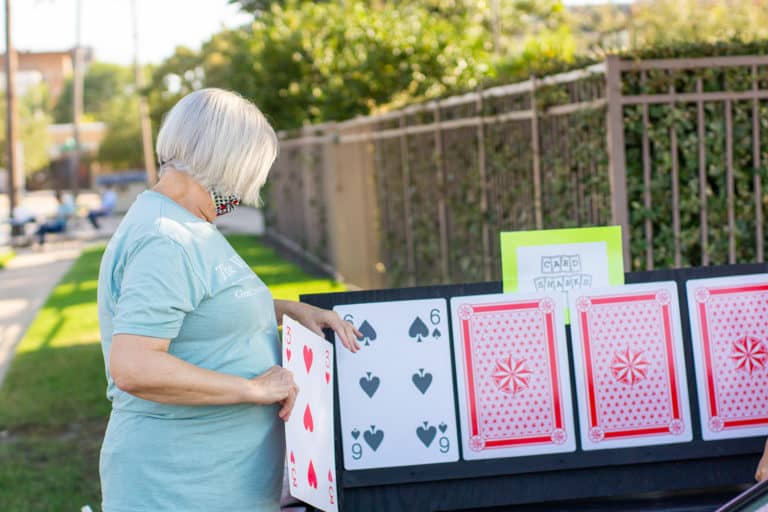 Second to last, "Card Sharks" was set up for play. In this game, children and adults competed against each other and tried to guess whether the cards were higher or lower after the previous card. The person who guessed the most cards correctly won the game! Everyone received a delicious bag of popcorn at this station.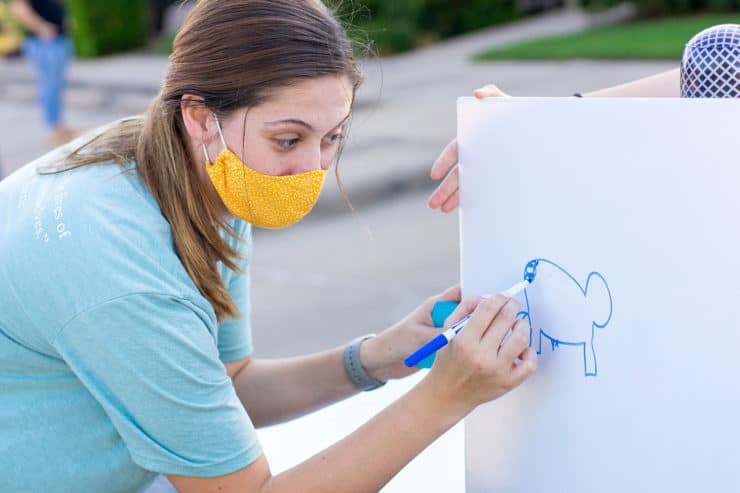 The last game was Pictionary! Can you guess what Molly is drawing here? Families had to guess as many drawings as possible as the clock ticked down. And what did they win? How about a brand-new car (mini size)!!
To cap off the evening, Modern Woodmen Fraternal Financial graciously donated a meal to-go for each family. Thanks to their generosity, we were able to send pizza home, which was a special treat!
At The WARM Place's Game Show Family Night, everyone was a winner! We loved having fun and creating new memories with our WARM Place families! Until next time, this is your host, The WARM Place.
---