Friday, January 31st, was filled with laughter and shouts of "BUNCO!" at The WARM Place. Our January Family Night theme, Bunco and Breakfast, was a big hit! The night started with dinner, generously provided by Waffle House, where families enjoyed fresh waffles and sausage right off the griddle!
Then at 6:45pm, we started the game of Bunco! Bunco is a unique game as you have a different partner every round of play. Throughout the six rounds we had, adults and children of different ages teamed up! At the end of the night, three prizes were given to the most wins, the most losses, and the most Buncos.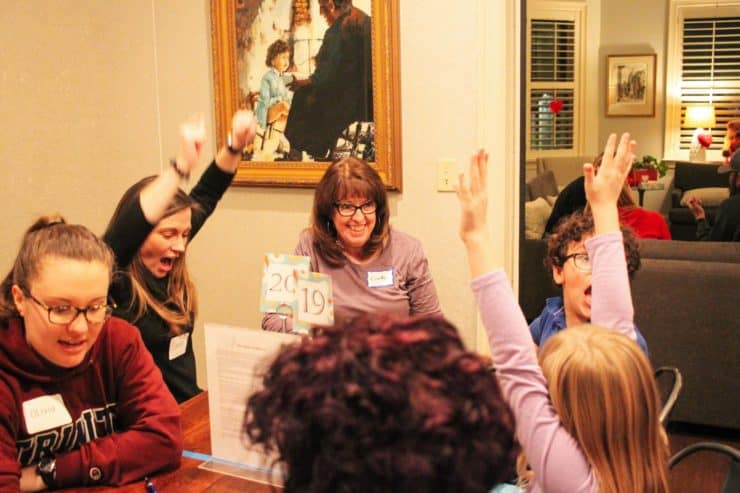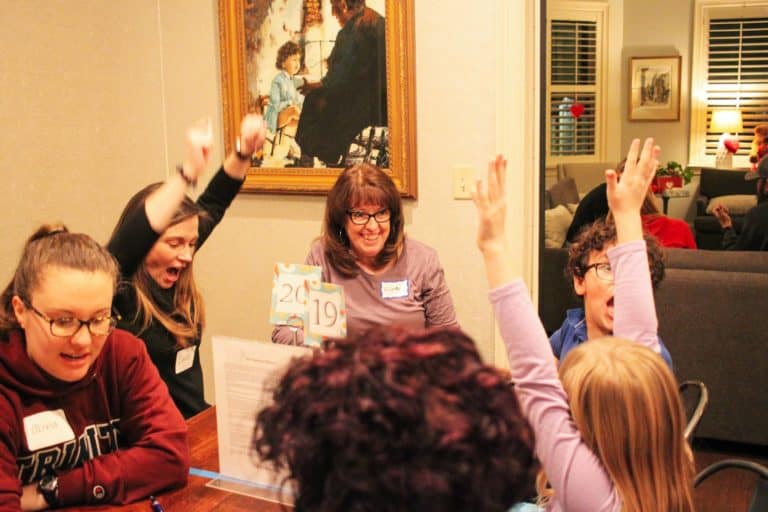 Families enjoyed creating new memories together over breakfast at the dinner table and playing Bunco! Take a look at all of the pictures from this fun-filled evening.
Family Nights are hosted six times a year at The WARM Place and focus on making new memories as a family after a death. Each family night is free to attend and open to past, current or future WARM Place families! Our next Family Night will be on April 24th! Take a look at our calendar for upcoming Family Nights and other events.
Watch the video recap below!