On December 6th, we celebrated the holiday season with our last Family Night of the year. This Family Night was a Minute to Win It event, where WARM Place families tried their luck at a series of holiday-themed games!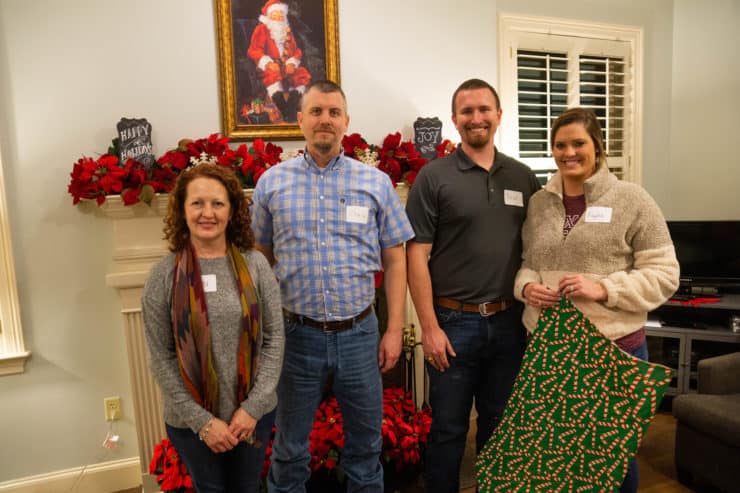 Almost every room in the house included a game for families to try! Each completed game earned you a point, followed by additional points if you managed to go above and beyond in achieving various tasks within the games. Families were able to track their points with their score cards, and at the end of the night, children were able to choose a special prize!
---
Take a look at the games we played!
The Ornament Roll: The object of this game was to get as many ornaments across the line as you could in one minute! WARM Place children and adults took their turn at fanning the ornaments across the room with a piece of card board as they raced against the clock. Sounds easy right? Well let's just say that some of these ornaments had a mind of their own about which direction they wanted to go!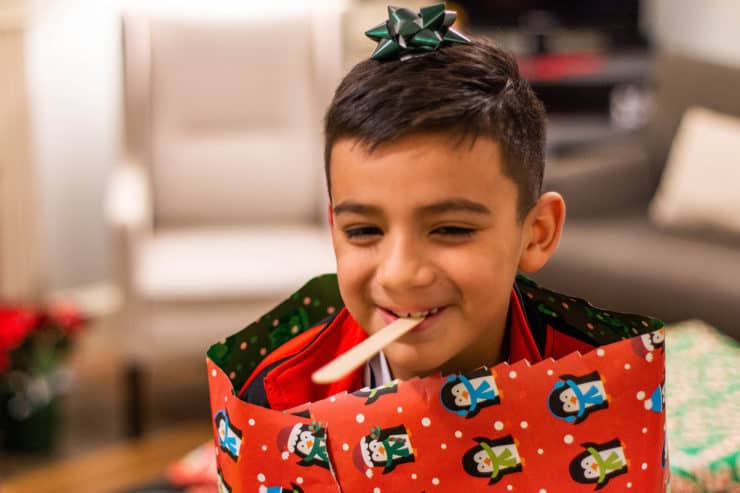 Present Wrap: Families use scraps of wrapping paper, tape, and bows to wrap one family member as a present in under a minute! The person wrapped as a present must stand completely still as they are wrapped head to toe! To top it off, once the person is completely wrapped, they must balance 3 marshmallows on the end of a Popsicle stick in their mouth for 3 seconds! This game definitely got a lot of laughs and was a favorite of the night!
Christmas Tree Stack: This game was simple and fun. Players stacked 21 cups into a pyramid formation, and then un-stack the cups as quickly as possible into one stack in order to complete the challenge in under a minute.
Jingle Bell Toss: The goal of this game was to knock down as many cups as possible in one minute. Players used over-sized jingle bells to throw at the pyramid of cups.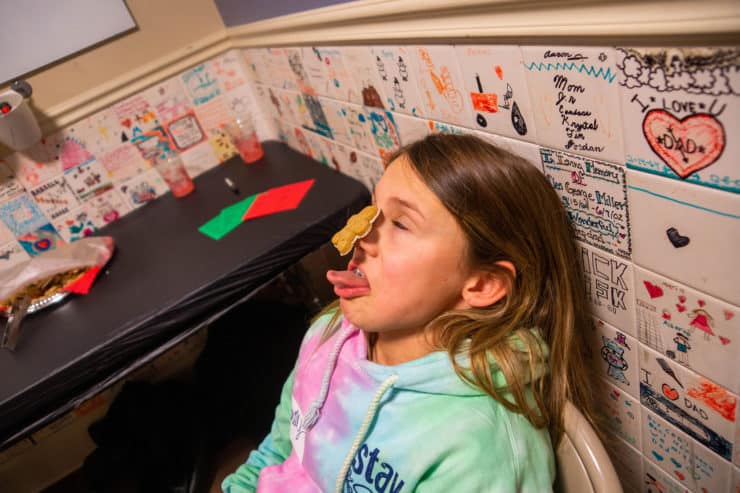 Face the Gingerbread Man: This game was another crowd favorite! You start the challenge by placing a gingerbread man cookie on the player's forehead while the player is leaning backwards. Once the clock starts, players must move the cookie down their face to their mouth using only their facial muscles and head movements. (No hands allowed!) The game is won by getting the cookie from their forehead into their mouth. If the cookie falls on the floor, it's game over. We saw several priceless facial expressions as families faced the gingerbread man!
Guess the Holiday Scent: To win this game, you must correctly guess each holiday scent. Each tissue box contained a different scent such as peppermint or pine cones. The hardest scent turned out to be a hot chocolate scented candle!
Snowball Shake: This popular minute to win it game will give you quite the work out or the opportunity to show off some dance moves! The object of this game is to shake all 5 Ping-Pong balls out of a tissue box that is attached to your back. Let's just say, there were lots of wiggles and giggles during this game!
Merry Fishmas: To play Merry Fishmas, players try to hook candy canes on a table with their fishing rod in their mouth. The fishing rod is made of a Popsicle stick, string, and a candy cane. It is much harder than it looks, although several WARM Place children mastered this one fast!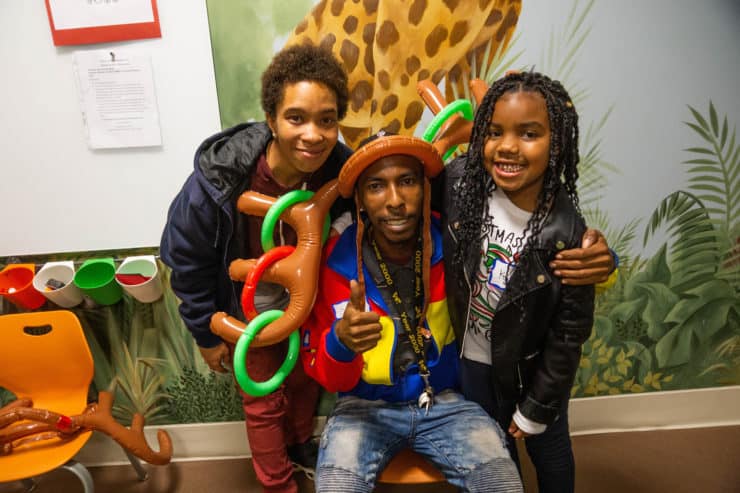 Reindeer Toss: The object of this game is to get as many inflatable rings on your partner's inflatable reindeer antlers in a minute. One player wore the reindeer hat, while the other player stood at a distance and tossed the rings. This was a fun one to watch in action!
---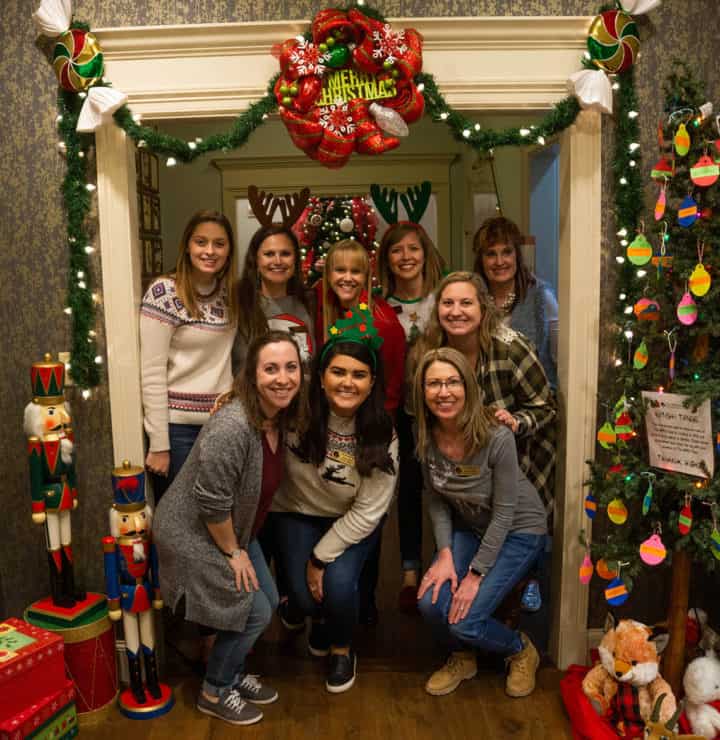 This was such a fun and memorable night for both WARM Place staff and families! These games provided opportunity for all family members to get involved and participate. At the end of the night, new special holiday memories were made, which was the ultimate purpose of this Family Night. Family Nights focus on making new memories as a family after a death. We invite the whole family to come together – so you can bring the baby, grandpa, and a friend. Family Nights are open to past, present, and future families of The WARM Place. Take a look at the list of dates for our Family Nights in 2020. Our first one will be held on January 31st!