How does my donation help?
Your financial gift to The WARM Place ensures that every child enrolled in our comprehensive and compassionate Grief Support Program will never have to grieve alone. Because of your generosity, children and their surviving family members participate in the program at absolutely no charge!
For any gift of $50 or greater made in memory or in honor of a loved one, we will notify the recipient (upon request) with a beautiful embossed note card. The amount of the donation will not be revealed.
Every gift to The WARM Place is tax-deductible to the extent allowed by law.
Williamson-Dickie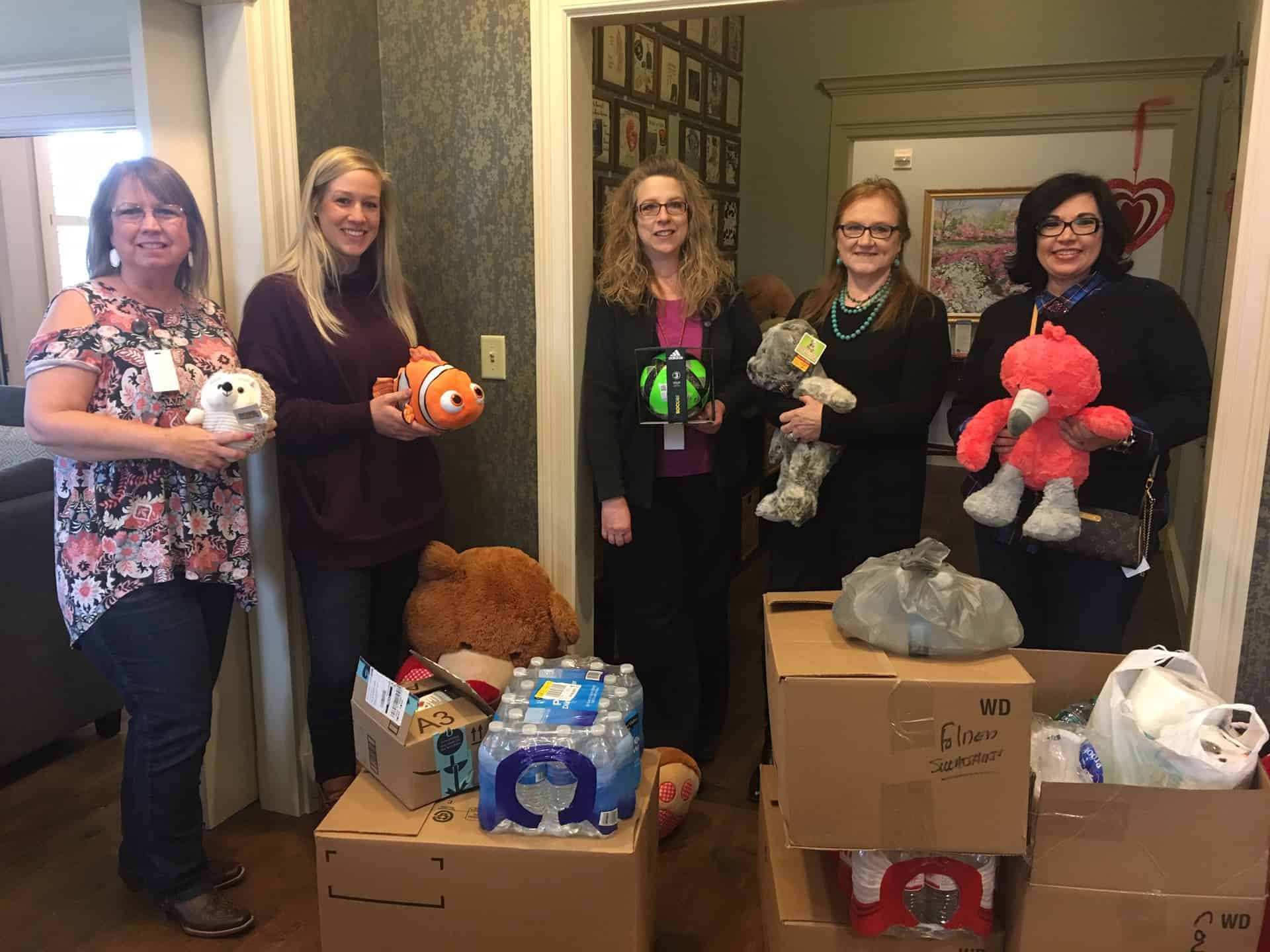 During the holiday season, we received several in-kind donations of stuffed animals and much-needed items from our Wish List. We are thankful for our friends from Williamson-Dickie who collected items during a holiday luncheon and also gathered a group to tour our organization.
The Crockett Family
Memorial or Honorary gifts can be an especially meaningful way to commemorate a loved one or celebrate a personal milestone. We are so grateful to the Crockett family who donated stuffed animals in memory of their cousins.