How does my donation help?
Your financial gift to The WARM Place ensures that every child enrolled in our comprehensive and compassionate Grief Support Program will never have to grieve alone. Because of your generosity, children and their surviving family members participate in the program at absolutely no charge!
For any gift of $50 or greater made in memory or in honor of a loved one, we will notify the recipient (upon request) with a beautiful embossed note card. The amount of the donation will not be revealed.
Every gift to The WARM Place is tax-deductible to the extent allowed by law.
Tyler and Friends
A special "HIGH FIVE" to Tyler and friends for their in-kind donation.  Tyler and his family previously attended The WARM Place and we are so appreciative that he has kept us close to his heart!
Birdies for Charity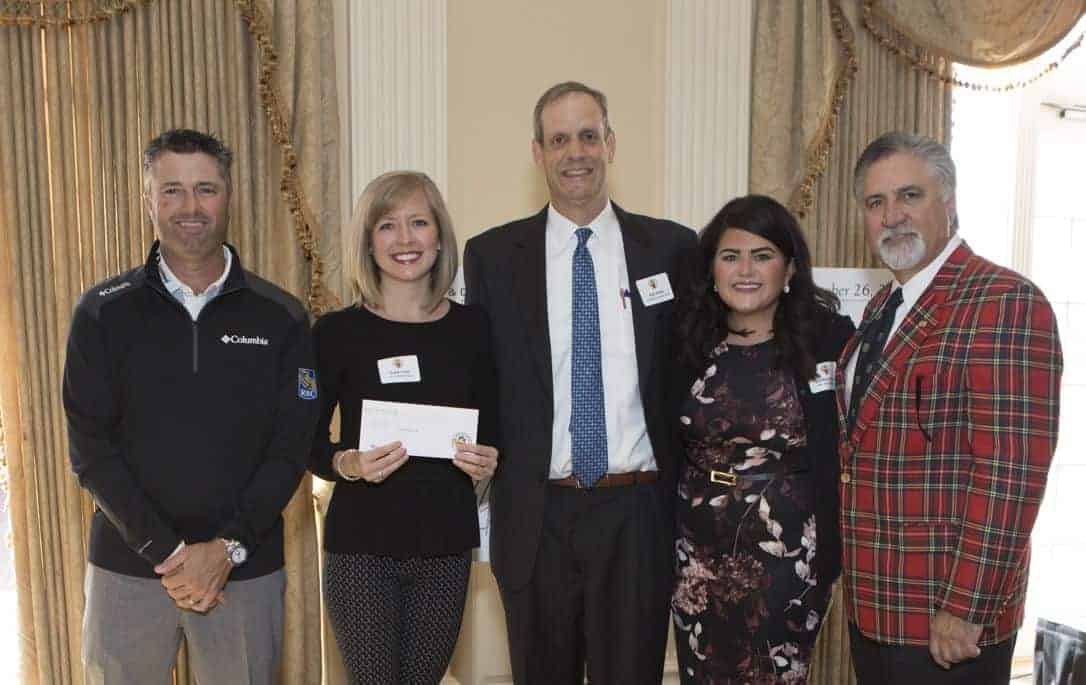 Accepting a check from Colonial Country Club's DEAN & DELUCA Invitational Tournament leadership  is Katie Lane, Director of Development and Executive Director, Shelley Spikes.  These funds were generated from the Birdies for Charity campaign - one of the most successful programs on the PGA tour!    We're so grateful for our partnership with this program and Colonial!