Have you thought about making a gift to The WARM Place?
Mother's Day is right around the corner, and we wanted to tell you about a wonderful opportunity to leverage your contribution to The WARM Place!
If you make a gift to The WARM Place before May 16, your contribution will be partially matched by the Colonial Country Club Birdies for Charity program.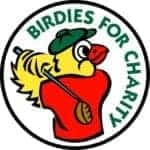 The Birdies for Charity program is an opportunity for charitable organizations to benefit from the awareness and magnitude of a PGA TOUR event to further their fundraising efforts.  The Crowne Plaza Invitational at Colonial is excited to offer this program to partner with non-profits that contribute so much to the Tarrant County community.  Last year, the program generated $6.1 million for Tarrant County charities and was recognized as one of the top Birdies for Charity programs on the PGA TOUR.  For more information, click here.
The WARM Place received almost $7,000 in matching dollars from Birdies for Charity in 2013, and this year we hope to exceed that amount as we celebrate our 25th anniversary!  Help us provide grief support services to even more children by making your contribution to The Warm Place now!  Click here to make an online donation.
On the eve of Mother's Day, a tough time of the year for children who have lost a mother and for moms who have lost a child, please consider making a gift to The WARM Place to honor or remember your loved one.
Thank you, in advance, for your support of The WARM Place to ensure our doors stay open for another 25 years as we companion children who are struggling with the biggest loss of their life – the death of a loved one – at no charge to the families!