What an exciting 18 hours – whew!  We are still amazed at the generous individuals in our community that rallied together last Thursday for the 6th annual North Texas Giving Day!
In just a short 18 hours, over 98,065 gifts were made, totaling $26,339,253!  Donations came in from all around the world including all 50 states, six territories, and more than 28 countries!  North Texas Giving Day surpassed its own national record set in 2013 by more than $1 million!
Here are the exciting stats for The WARM Place:
We raised $19,464!! (This doesn't include the bonus funds still to be determined.)
158 individual gifts were made!
We had a 55% increase in participation this year!
These funds will provide grief support services to over 155 children at The WARM Place!
On behalf of The WARM Place Board of Directors, volunteers, staff, and most importantly, the children, we want to thank all those who supported us on North Texas Giving Day.  Please keep us in mind during next year's campaign!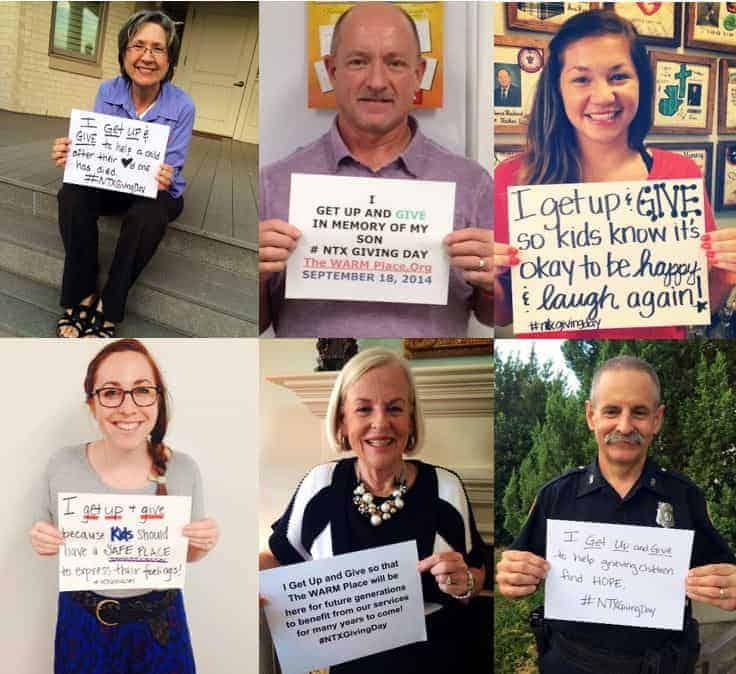 -Katie Lane, Development Associate