The National Alliance for Children's Grief 26th Annual Symposium was held June 14-16 in Pittsburgh, Pennsylvania, the home of Fred Rogers, the beloved public television star of Mr. Rogers' Neighborhood. WARM Place staff members had the honor of attending this inspiring event and learned from incredible professionals on providing continued support to children and families who are grieving.  The symposium allows professionals, educators, and volunteers to come together, gain valuable educational experiences, and feel a sense of connection with others that advocate for families who are grieving.
This year's open plenary was provided by Dana Winters, the Executive Director of the Fred Rogers Institute. This touching presentation was called, "The Power of Human Connection: Helping Others to Bend with the Gusty Winds."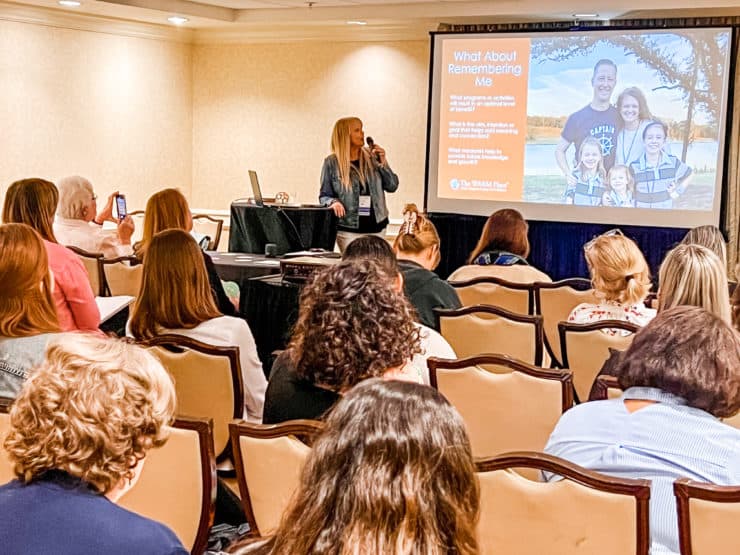 Throughout the symposium we had the opportunity to hear from compassionate speakers and workshop presenters. They provided inspirational presentations, helpful information, and a variety of creative activities.  The attendees had the opportunity to network with a phenomenal group of colleagues and share their passion for supporting families who are grieving. There were presentations on supporting "grand families", engaging diverse communities, development, grief activities, children's literature, supporting communities after school violence, and various strategies in supporting children and families. WARM Place Program Director, Dana Minor, conducted a presentation titled, "What About Remembering Me: Supporting Siblings and Families After a Death."
In addition to the interactive presentations and workshops, we had the opportunity to visit our local host organization, The Caring Place.  The Caring Place is a grief support center in Pittsburgh and provides a safe environment for children, teens, and their families to share their grief journey.  The wonderful staff and volunteers at The Caring Place opened their lovely center for a tour of their facility, shared activities they use in their grief support groups, and provided a welcoming environment to learn and be inspired.
Being a part of the National Alliance for Children's Grief and this year's symposium, truly has been an uplifting and inspiring experience.  Our closing plenary was provided by Roberto Clemente Jr., titled, "Swinging for the Fences as a Community." He shared his grief journey after the death of his father and the impact it has had on his life. He thanked us ALL for the work that we do and announced that he and his family are hoping to open their own grief support centers to provide support to families in need.
We were so fortunate to be surrounded by passionate individuals from various children's grief centers, hospices, hospitals, mental health centers, youth programs, funeral homes, private practitioners, educators, and community volunteers.  With each conversation and encounter, we are reminded that "no child should have to grieve alone."