Take a look at our newest facilitators who completed Fall Training at The WARM Place. We are only days away from our Expansion Open House, so this group of facilitators will help us in a very important way – supporting more children and healing more hearts! The purpose of the expansion was to create additional space within The WARM Place house to serve and support more families, but in turn, we need volunteers to achieve this goal.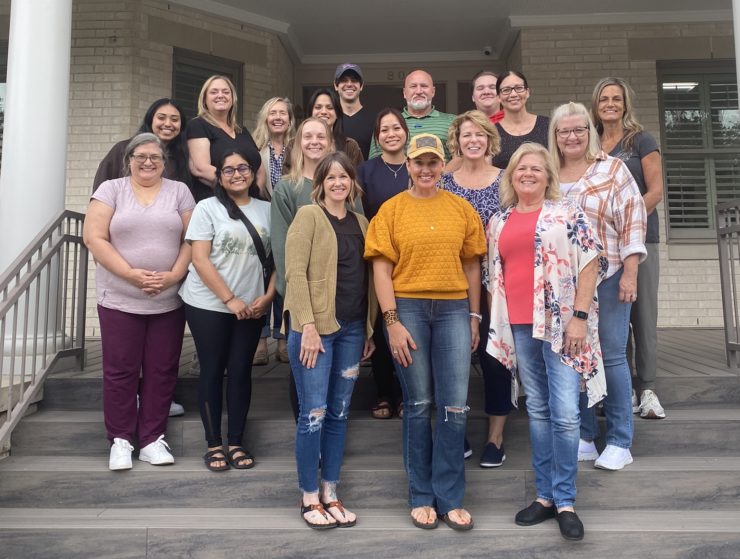 Our push for Fall Training did not disappoint and because of these incredible individuals we will now be able to expand our group nights! Most of these new facilitators will be placed on Sibling and Grandparent group nights, to help empty our waitlist of families pending placement. Each facilitator completed 4 training days totaling 16 hours of information presented by guest speakers and WARM Place staff. Our training program covers:
Grief and bereavement myths
Self-care and compassion fatigue
Religious and spiritual issues
Funeral traditions
These topics will help prepare facilitators to lead discussions and facilitate grief activities with our children and families. Now is a great time to learn more about our mission and discover ways you can help us heal more hearts! Read more about our ongoing volunteer opportunities here.
Also, if you have not RSVP'd for Expansion Open House on Sunday, October 8th – we would love to have you come by and see our expanded kitchen and dining room, new group rooms, and beautiful multi-purpose space! RSVP TODAY!