Several WARM Place staff members recently had the opportunity to attend the National Alliance for Grieving Children (NAGC) Symposium, which was held in San Antonio, Texas, during the last week of June. The symposium is held every year to allow children's grief agencies to come together and exchange knowledge, ideas and best practices for providing support to grieving children and their families. It's impossible to return from the symposium without feeling supported, connected and re-energized about providing the best support for bereaved children and families.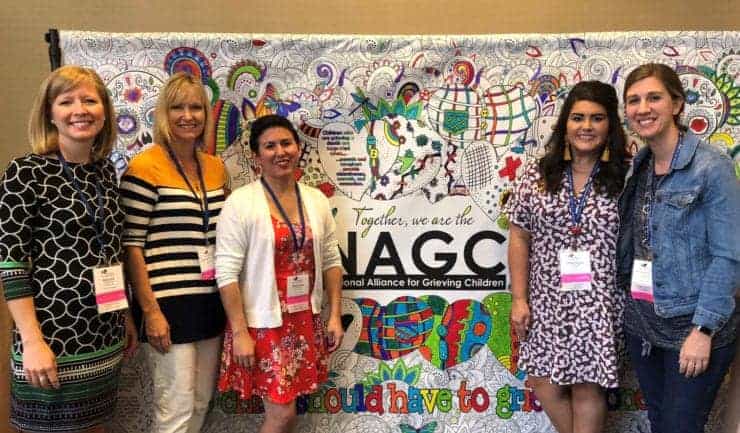 This year, the opening speaker highlighted research on body language techniques to help build report with children and families. It was a dynamic, interactive and high-energy presentation that impacted the way all attendees introduced and addressed one another throughout the remainder of the conference. It was a wonderful way to start the 3-day event. Following the opening plenary, attendees broke out into various groups to attend multiple, simultaneous presentations geared toward each attendee's specific focus and mission in supporting bereaved families. There were presentations for development, volunteer coordination, managing non-profits, grief camps and counseling and supporting families after a death loss.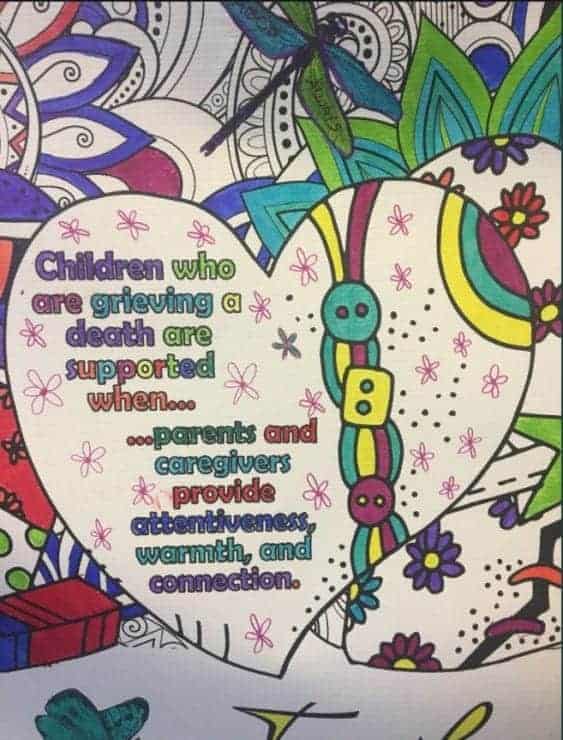 One of the most helpful presentations was an interactive activity sharing show-case. Agencies from around the country shared some of their favorite grief activities to do with bereaved children and families. Some of the activities shared were memory lanterns, family/group hand molds, masks, relaxation rocks, yarn mandalas, "Oh, The Places You'll Go" suitcases and kid's yoga and relaxation. There is an emerging growth of research on the mind-body connection and the effectiveness of relaxation, grounding and stretching techniques in countering the physiological, mental and emotional changes that occur following trauma and traumatic grief. Many of the relaxation exercises shared were things children and adults can do no matter where they are: at home, at school, at a desk or in the car. Teaching these exercises to bereaved children and families helps empower them to improve their own well-being when they are away from their support groups.
Another impactful presentation came from one of our sister organization, Judi's House in Colorado. With help from multiple resources and colleagues, Judi's House has established the Childhood Bereavement Estimation Model (CBEM). It is a public tool used to estimate and predict the prevalence of childhood grief. Communities and organizations can use the CBEM to conduct needs assessments, service planning, fundraising and increase the awareness of childhood bereavement as a public health issue.

Final highlights from the symposium include visiting the relaxation room, the massage room and playing with the comfort animals. Grief work is hard. Supporting children and families in their grief is also hard. The NAGC understands that self-care is of up-most importance for grieving families and those supporting grieving families. If caregivers aren't taking care of themselves, they can't provide adequate support for others. An integral part of that self-care is seeking out and establishing the support networks that the NAGC symposium actively facilitates.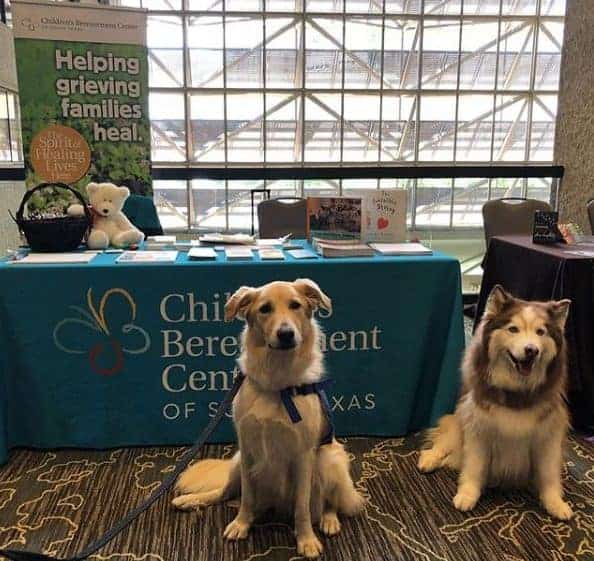 Members and attendees of the symposium include hospices, hospitals, mental health centers, children's grief centers, youth programs, funeral homes, private practitioners, community volunteers, and educators, reminding us that it truly takes a village and we are not operating alone. Staff from The WARM Place left the conference feeling lifted-up, energized and inspired to continue doing the critical work we do, ensuring that no child in our community grieves alone.