Grieving during the COVID-19 pandemic can be a challenging time for families. Coping with a death loss is difficult, but grief during this time can be especially hard and perhaps more intense. People have also been experiencing secondary losses including financial hardship, unemployment, loss of support systems, changes in lifestyle, changes to daily routines, and as well as many others.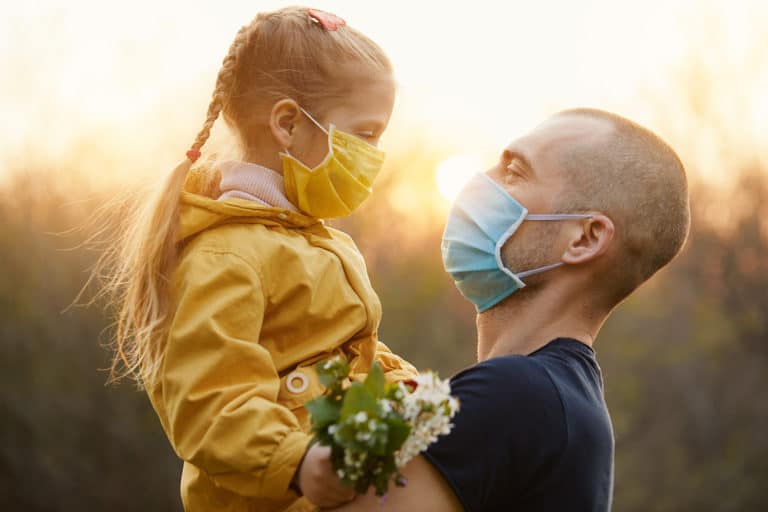 For many, managing work schedules is difficult, and even more complex while navigating changes in how your children are attending school. Perhaps you no longer have excess hours in your day or time to take moments for yourself. There are new rules like masking and social distancing, and so many unknowns while you try to figure out how to best care for your family. These stressors can complicate the grieving process and hinder a person's ability to adjust, heal, and move forward.
Your grief might look like guilt, fear, sadness, anger, frustration, or disbelief. Although these emotions are completely normal, experiencing them during a pandemic can intensify the feelings you are experiencing.
Know you are not alone.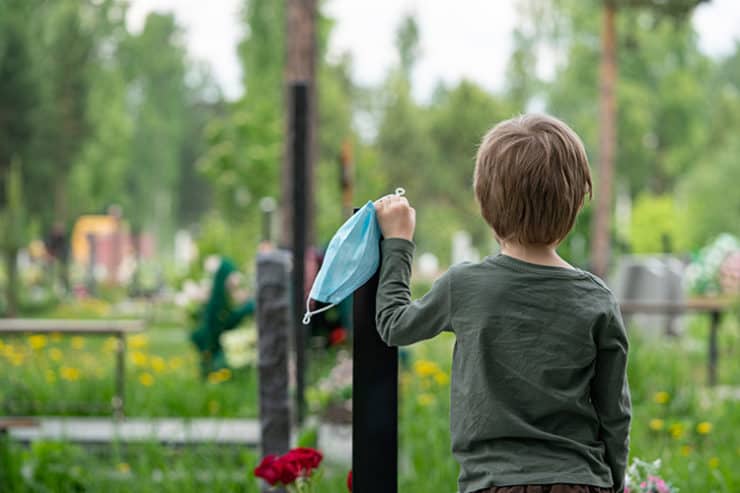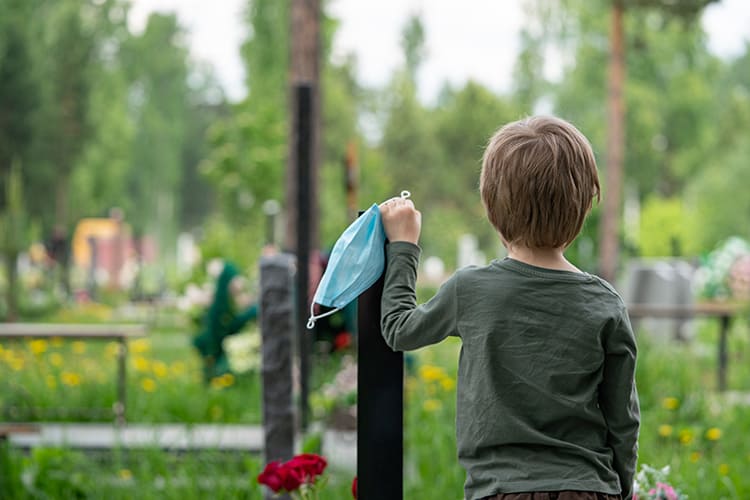 You may have experienced the death of a loved one due to COVID-19, or you may know someone who has. You could be worried about a fragile loved one contracting the virus or even dying. COVID-19 deaths of loved ones have come with additional challenges that may increase grief feelings such as guilt and anger. Families may have been unable to be by their loved one's side due to quarantine restrictions and isolation. People may not have had the opportunity to say goodbye or had the opportunity to honor their loved one in the way in which they would have liked.
There are many creative ways to honor, remember, and keep your loved one's memories alive. Sharing pictures, stories, and memories with your family and friends are a few immediate ways to do this. While social isolation and separation may add to the pain of loss, remember that your feelings are valid. Grief is a natural response, and there is no right or wrong way to experience it. When a death occurs under hard and complicated circumstances, you can focus on honoring that person in your own way.
As heavy as your emotions might feel at this time; grief can have meaning. Grief helps you recognize your love and relationships. When experiencing grief emotions during this time of pandemic: David Kessler author and grief expert says, "there is power in naming grief." Name and identify your feelings. Refrain from avoiding them. We can find control in acceptance.
We can also find hope and healing through grief. "Consciously choosing hope means deliberately focusing on it – paying attention to it, inviting it into a given moment, and letting yourself feel it as it enters."  Dr. Alan Wolfelt
---
If you find that you or your child need additional grief support during this time, please call The WARM Place at 817-870-2272 and speak with one of our Group Directors. You can also find more resources right here on our website.