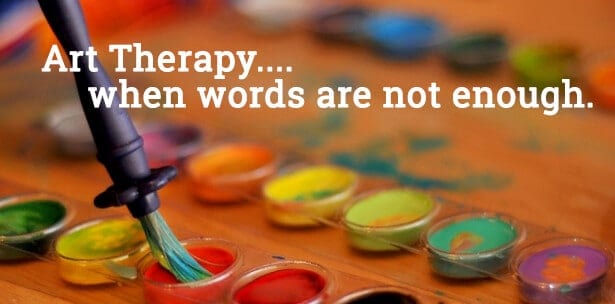 Sometimes words are not adequate to express all that we are feeling. This is especially true in grief. When words won't suffice, creative and expressive arts help us to expand our vocabulary and gain insight into our own inner world. Here at The WARM Place, we strive to provide various ways for grieving young adults to connect with their thoughts, feelings and experiences following the death of a loved one. Group members may paint, write, draw, create candles or memory bracelets, and even play in the sand. During a recent young adult session, group members created sand trays using miniatures to represent what their lives were like before the death and what their lives were like after the death. They positioned the miniatures, moved them and used them to express their feelings and tell their story. It was a powerful way for the young adults to externalize the grief that had become trapped in their bodies. The trays provided a sacred place for the young adults to find meaning in their struggles. Afterward, they created a new tray to represent their hopes for the future. In creating a tray to represent their future, an analogy of the impermanence of their current emotional state was born. The young adults were able to imagine a time past their current pain and struggles and look to the future with renewed hope and optimism.
The young adult grief support group at The WARM Place is offered for 8 weeks during the spring and fall and for 6 weeks during the summer. The next group will be offered this summer and will start on Tuesday, June 6th from 7:00-8:30pm.
If you know of a grieving young adult, ages 19-25, who would benefit from our program, please have them call Teresa Bartnicki, M.A., LPC-Intern at 817-870-2272, ext. 25 for more information.