As many of you know we have WARM Place traditions and one of those traditions is "what is said in group is private". This goes for all of our groups including the adult group that I work with as a counselor each Wednesday night. We take this tradition very seriously but sometimes a story is shared that we think could possibly help even more people beyond just our group and in those cases we just might ask if the participant would allow us to share their story and this is a blog about one of those times… During one of our recent support groups, one of the adults in the group shared something very profound. It was a statement that only fellow travelers on his grief journey would understand. He simply stated that something beautiful had come out of something tragic….the death of his wife. Before her death, he had relied on his wife to take care of their children, including meeting their daily needs and providing comfort and support when they needed it. He knew they were in good hands, and it was comfortable. Then his wife died unexpectedly from a pulmonary embolism following surgery. He became the only parent for two teen girls and a young boy. His role changed in an instant. He was now responsible for meeting his children's daily needs and providing comfort and support. He had to learn to be a nurturer. He had to chauffeur. He had to cook and clean. He had to do all of this while he was suffering through his own grief. He had to do this while his children were grieving, too.
After a while, the family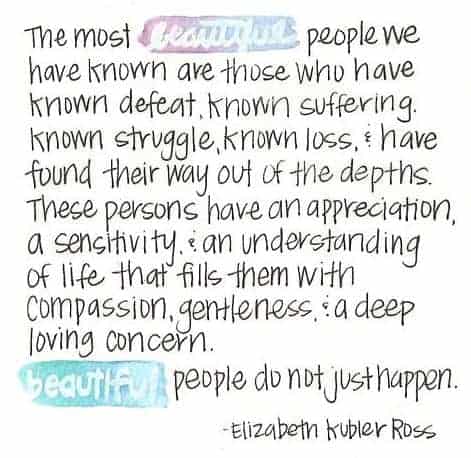 adjusted to their "new normal". They bonded over their suffering and learned to trust one another. They grew stronger. They overcame. They attended the support groups regularly. Two years later, when the time came to leave the support groups at The WARM Place, dad reflected on his family's difficult journey. He said he wasn't sure that he would take it all back if he could. There were neither gasps nor judgement throughout the room. Unquestionably, he would take his wife back in an instant. What he was really saying was that difficult roads lead to beautiful destinations. Through tragedy, he and his children grew stronger, developed greater compassion and understanding, and found a new way to live. They were able to reflect back on their loss and find something to be grateful for. In sharing the beauty in his tragedy, he gave others in the group HOPE. and I hope that by sharing it with you on this blog it can do the same.
-Teresa Bartnicki, Counselor