The WARM Place hosted its 2nd annual Camp Remember Me during the first weekend in November at Camp El Tesoro in Granbury, Texas! Camp Remember Me provides WARM Place families an opportunity to grow together as family in their grief journey, while making fun new memories in a camp setting.
We were so fortunate to have 20 families, an incredible group of volunteers, and many of our WARM Place staff members join us for this fun-filled camp weekend.  This year's camp theme was Treasure Island, complete with treasure maps, treasure boxes, and an island party!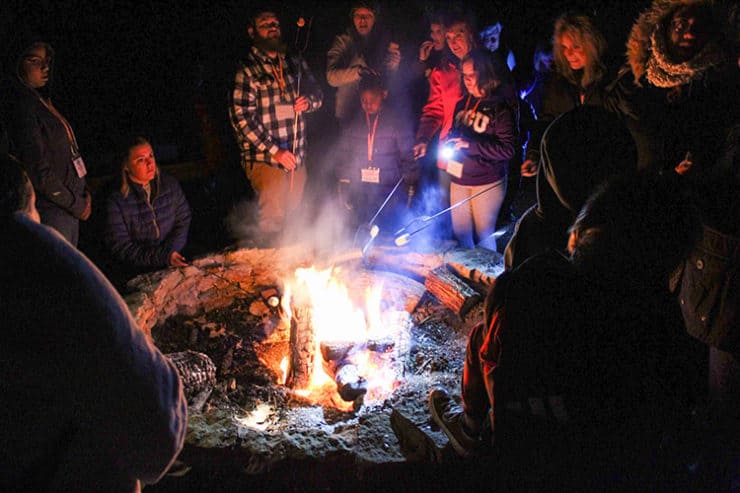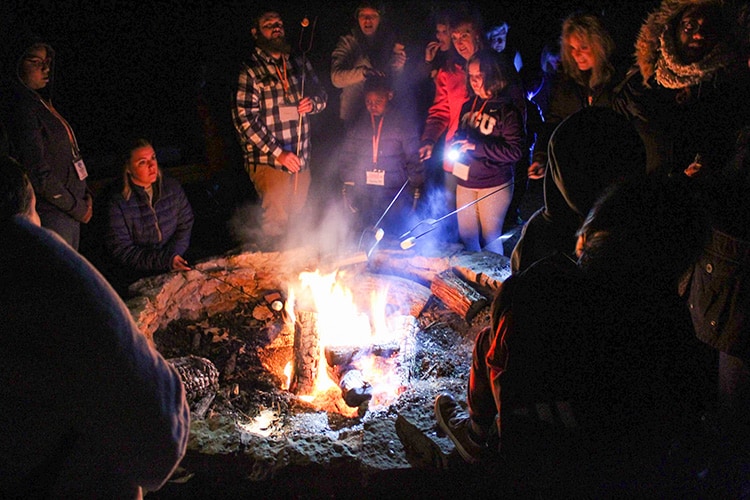 Families arrived at Camp El Tesoro on Friday evening. After everyone got settled into their cabins, each family created a special treasure map in honor of their loved ones. We had an opening campfire ceremony, where we lit candles in memory of loved ones. We sang the "Remember Song," a WARM Place tradition, and concluded with yummy s'mores. It was such a special way to kick off our family weekend!
On Saturday morning, WARM Place families participated in several fun camp activities including archery, canoeing, and hiking. During the afternoon, families worked together to create their own family flags. Families were asked to reflect on their family story, values, and traditions, and then draw those on their flags. Families also created treasure boxes. These wooden boxes were decorated with memories, family names, and other symbolic items. Families could then fill the boxes with special memories from camp or any items they chose to add when they got home.
It was a safe environment, and we were surrounded by people with similar losses…We felt each activity was carefully planned around our needs.  Mom time while hiking, quiet solitude while kayaking, fun family time at the campfire and dance party, overcoming fears and challenges on the ropes course and interacting with our peers knowing our children were cared for.  Each and every one of the volunteers were amazing!  Camp Remember Me was definitely the highlight of our fall."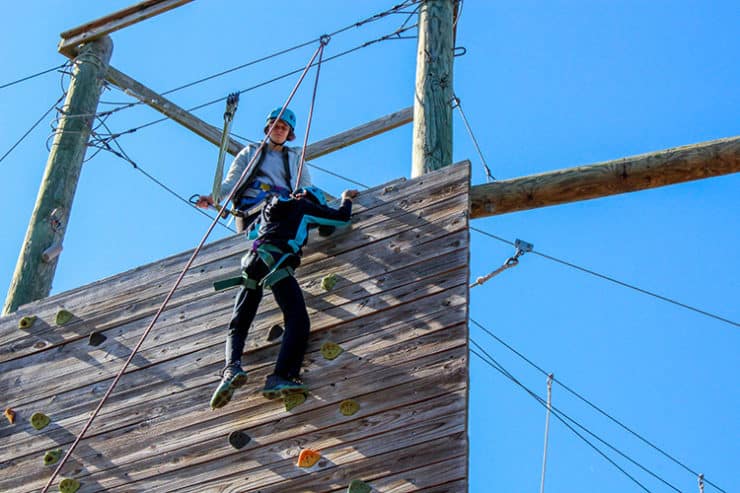 One of the most exciting camp activities was the challenge course! Families really enjoyed giving the course a shot and trying new tasks. The challenge course consisted of rock wall climbing, reaching the top of a telephone pole, and even zip lining!  Families gave it their all and worked hard to overcome their fears. For so many, reaching the platform at the top of the tower was such a wonderful accomplishment and a very proud moment. Families demonstrated courage and support for one another, qualities that often help us through a grief journey.
Saturday night was one to remember! The night started as families participated in an exciting scavenger "treasure" hunt, that led them to a full-blown island party! We had a blast hanging out with professional hula dancers, taking hula dance lessons, getting our faces painting, and enjoying lots of family fun and dancing!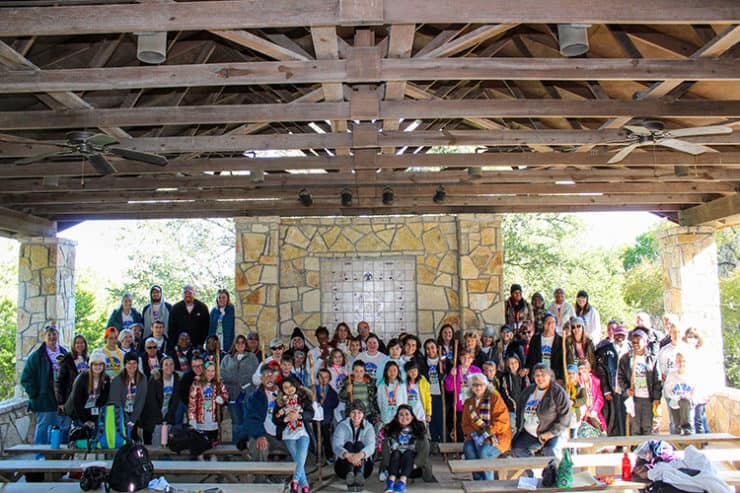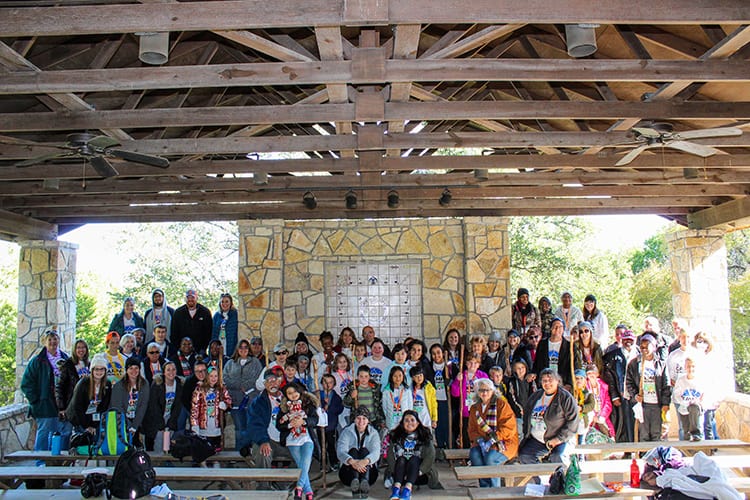 On Sunday, we concluded our weekend with a special remembrance ceremony at the camp chapel. Each family shared their unique family flag and a favorite memory they experienced at Camp Remember Me. At the end of the ceremony, families received a special flag pole made from branches at camp. The flag poles represent the support we hope to be for our families at The WARM Place.  The words "Camp Remember Me" were burned into each flag pole, as a wonderful reminder of this special time together.
Our 2nd annual Camp Remember Me was such a treasured and memorable experience. We look forward to next year's fun camp memories and adventures!