T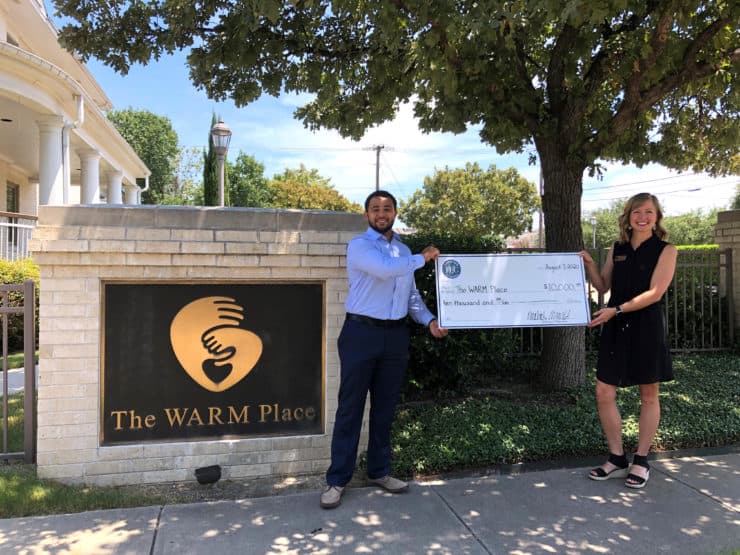 here's a new foundation in the Fort Worth area that has really made a splash in a big way! The TFG (Thrift for Good) Charitable Supply Foundation had planned to start granting funds in the fall of 2020, but when the pandemic hit, those plans changed. The TFG Board of Directors decided that area nonprofits needed more immediate help, so they fast-tracked the process in order to grant $151,500 to local nonprofits last spring, including $10,000 to The WARM Place! TFG is also opening a thrift store called Thrift for Good, with proceeds to benefit local charities, set to open next month. We asked Malachi Mack, Executive Director, to tell us about this amazing new organization.
---
How did TFG Charitable Supply & Foundation get started?
TFG Charitable Supply & Foundation was founded in February of 2020 and was created to support nonprofit organizations with funding, supplies, and support allowing them to touch more lives. Everything we strive to accomplish is rooted in the idea of the centralization of community support. We hope that our mission truly makes a difference in communities across Texas supporting the organizations that for so long have already been making the impact our neighbors need.
Why did your foundation choose to support The WARM Place?
We believe that The WARM Place provides grieving children and families with the opportunity to find hope and to know they're not alone. While we may never fully understand the complexity of each circumstance, we know that these families are with the best organization to provide them comfort. TFG Charitable Supply & Foundation could not be more excited about the opportunity to support and partner with The WARM Place.
Tell us more about your thrift store, Thrift for Good.
TFG Charitable Supply & Foundation is partnered with a new local thrift store with a unique concept, Thrift for Good. Every item Thrift for Good receives is associated with a charity selected by the donor and for every item sold, they will donate 25% of the sales price back to the associated charity. Additionally, every item not sold, rather than being thrown away, is donated to the Charitable Supply for redistribution into the community.
Donations of goods are already being accepted, and our store will be opening in October 2020 at 12 W Bedford Euless Rd. Hurst, TX, 76053.
---
Thank you, TFG Charitable Supply & Foundation, for supporting The WARM Place! We hope you have a very successful store opening next month!