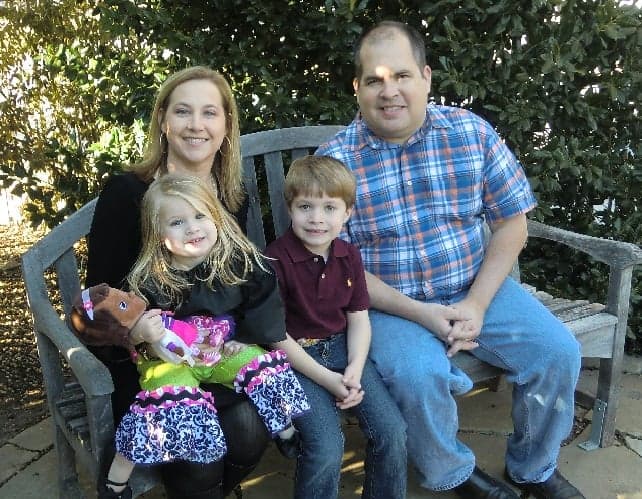 We don't always get to influence how we're remembered.  More often than not, we don't know when our time is up and when our legacy will begin.  Who really stops to think about what type of legacy they want to leave when they're facing death?  Not everyone.  Then again… not everyone is Corey Brown.
Corey Brown was diagnosed with a terminal illness last year; something you don't expect to happen in your 40s.  Given this diagnosis, most people think about taking a dream vacation or start checking things off their bucket list.  Although there's nothing wrong with seizing the day, Corey decided to think about the future of his family who he knew he would have to leave behind.  Having so much love for his wife, Susan, and two children, Berk (7) and Maisey (3), Corey knew what he had to do.  He was determined to leave a legacy that would not only help and comfort his own family, but impact other families within our community.
Knowing the reality that his wife and two young children would someday come to The WARM Place after he dies, Corey decided he wanted to generate support for the organization that his family would soon benefit from.  In January, his workplace hosted his 43rd birthday party for him.  Dozens of his friends brought gifts, but not the kind of gifts people normally bring to a birthday party.  Instead, Corey asked for monetary donations to be made to The WARM Place.  This one birthday party generated close to $5,000 for The WARM Place.  Already, Corey was leaving his legacy.
Earlier this month, some of Corey's friends and family coordinated a benefit concert in his honor at The Live Oak in Fort Worth, thanks owner and general manager Bill Smith, and his good friends Wes and Sarah Williams.   Again, all the proceeds from this event benefited The WARM Place generating almost $5,000.  To see so many co-workers, family, friends, and WARM Place families come out to show their support for Corey was absolutely amazing.  The stories that were shared, the hugs, the laughs, the tears…it was truly an unforgettable night.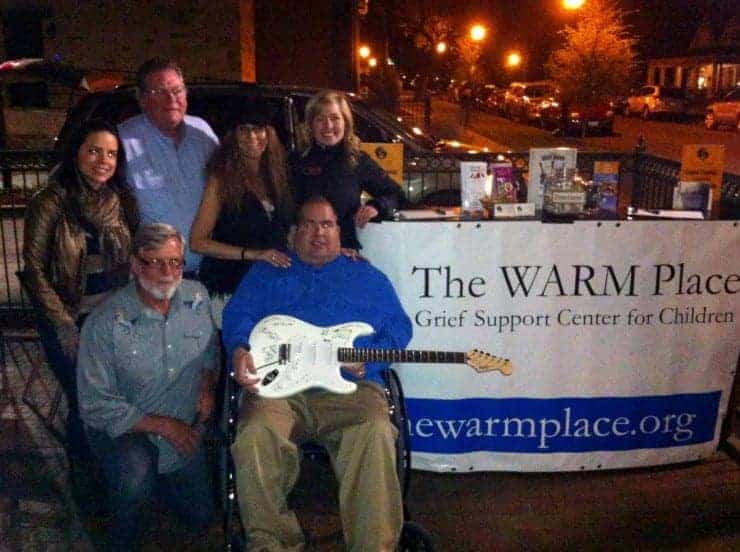 Even as I'm writing this post, donations continue to pour in from across the country in Corey's honor.  Those who love Corey are, undoubtedly, so proud of the legacy he is leaving behind.  Not just for the thousands of dollars he is helping to generate for The WARM Place, but more importantly, for the incredibly brave, loving, selfless and thoughtful husband and father that he is.
Corey, we stand in awe of your courage and we thank you from the bottom of our hearts for leaving an incredible legacy for all of us at The WARM Place who have had the privilege of meeting you and knowing you.  Words just can't adequately express how much of an impact your life has made and will make on the lives of so many others.  You will always be remembered.   In the words of one of your friends who made a contribution to The WARM Place in your name, "You the man, Corey!"
"Legacy is not what's left tomorrow when you're gone. It's what you give, create, impact and contribute today while you're here that then happens to live on." ― Rasheed Ogunlaru
–Katie Lane, Development Associate