DID YOU KNOW, on average, we serve 340 children at any given time?  As you can imagine, we go through a ton of hand sanitizer, toilet paper, and craft supplies.  But do you know why The WARM Place has things like Ziploc bags, cake mix, stuffed animals, and gift cards on their Wish List?
DID YOU KNOW why we need Ziploc bags?
Every group night, we begin the night at 6:30pm with a potluck supper for our families and volunteers.  This meal is so important because often times, after a death, the family meal goes away.  It may be because the breadwinner died and the family can no longer afford food. It may be that now it's a single parent family and the surviving parent is too busy juggling all of the responsibilities. Or it may be that the family can't bear to look at the empty chair where their loved one used to sit. By offering a meal at The WARM Place, it brings the family back together at the dinner table. Each potluck is full of pizza, tacos, casseroles, fried chicken, and veggies. When the meal is finished, our Houseparents package everything up with LOTS of Ziploc bags so the leftovers are ready to take home when group is finished!
DID YOU KNOW why we need cake mix and frosting?
At The WARM Place, we like to celebrate birthdays! Once a month, during the potluck meal, we celebrate all of the birthdays for that month! Our staff bakes a cake, and after the potluck meal, we sing to everyone celebrating their birthday that month. The children always look forward to the birthday celebration because they get to eat cake at The WARM Place! We go through almost 100 boxes of cake mix, tubs of frosting, and sprinkles every year!
DID YOU KNOW why we need stuffed animals?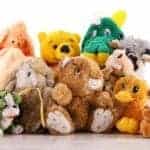 When families come to The WARM Place, they begin with an "intake appointment." This is when the family meets individually with one of our staff counselors. During the intake, the counselor explains our program, gives the family a tour of our "home," talks with each family member, conducts a mock group session, and then assigns them to a group. At the end of the appointment, every child gets to pick out a new "furry friend" to take home with them. It is always so heartwarming to see the children search so diligently for the exact stuffed animal they want to take home, and as they walk out of our doors, their faces are lit up as they have a new WARM Place buddy to hold on to. So far this year, we've already had 440 children go through an intake– that's a lot of stuffed animals!
DID YOU KNOW why we need gift cards?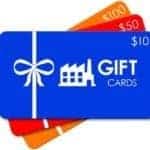 The WARM Place goes through such a variety of supplies – whether it's a specific office supply that's needed for staff, or a specific craft material for a group project – it's convenient to have gift cards available to us to make those purchases. Gift cards to Walmart, Hobby Lobby, Michael's, or Staples are most helpful.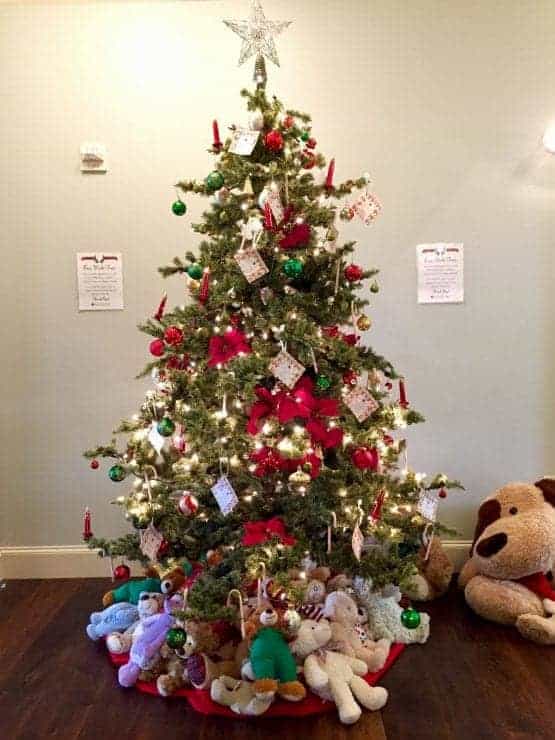 We are always blown away by the generosity of our community! It's especially evident at this time of year. We're only a week into December and I can't tell you how many phone calls I've received asking about our Wish List. We have businesses doing holiday Wish List drives, we have individuals hosting their own holiday parties and doing a Wish List collection, and we have our own families and volunteers selecting Wish List items off of our "Wish List Tree" at the house. We are so grateful to EVERYONE who supports The WARM Place, in any fashion, because it's YOU who allow us to continue this important work of healing hearts.
From our home to yours, Happy Holidays.
~Katie Lane, Director of Development