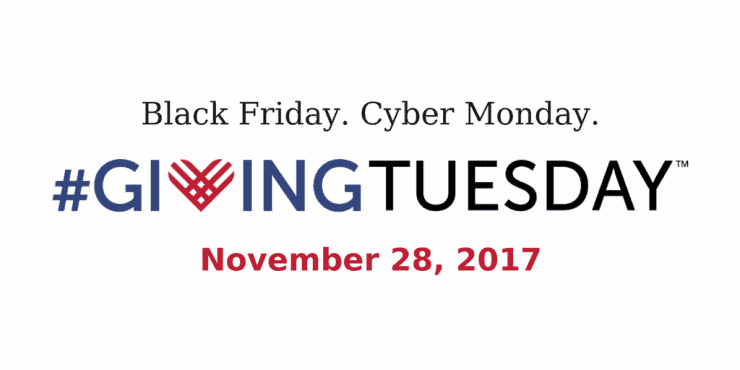 It's here – the holiday season is officially upon us!  We've already blown through Thanksgiving and Black Friday.  Today is Cyber Monday, and before you know it, we'll be ringing in the New Year!  But tomorrow, there's a special day called "Giving Tuesday." This might be one of our favorite days – a day dedicated to kicking off the charitable season when many focus on their holiday and year-end giving.
Giving Tuesday is a global day of giving fueled by the power of social media and collaboration.  This year, The WARM Place is using Facebook to maximize philanthropy!  Tomorrow, November 28th, Facebook and the Bill & Melinda Gates Foundation are matching up to $2 million of funds on Facebook for U.S. nonprofits. Facebook is also waiving its fees for donations made to nonprofits via Facebook on Giving Tuesday.
Make the most of your investment in The WARM Place this holiday season by making your contribution through Facebook.  Mark your calendar and be sure to check out our WARM Place Facebook page tomorrow, November 28th for more details!
Thanks to you and the generous support from hundreds of individuals, businesses, and organizations in our community, WARM Place children will not have to grieve alone this holiday season. Your support will provide a safe place for children to share their feelings and memories and process through their grief in a healthy way. They will know they are supported and loved, and most importantly, know they are not alone. Thank you for believing in the mission of The WARM Place.
WARM wishes and Happy Holidays to you and yours!