"To the world you are a mother, but to your family you are the world."
---
Mother's Day is a special day to honor and celebrate the mothers and mother figures that have made an impact in your life. Honoring and celebrating your loved ones after a death can bring a flood of different emotions. The love that you share with your loved ones is truly as unique as the way you choose to remember them. Some mothers this Mother's Day are also grieving the loss of their child, and even in death, lovingly mother their child.
On this Mother's Day, share your treasured memories with your loved ones. It can often bring a big smile to your face and shines a light on the love you shared. Sharing these precious memories carries your love and special relationship forward, and shares such an incredibly important part of who you are with others.
---
Over the past few weeks, we asked our children's groups to write down some of their favorite memories.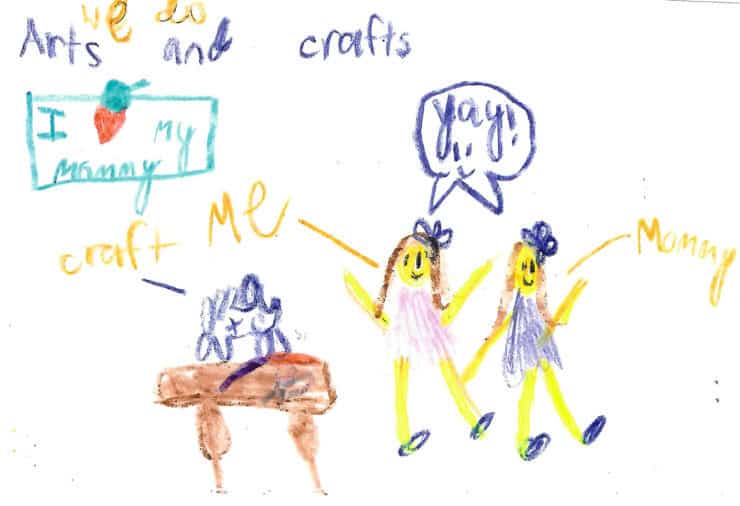 Here are a few of their favorite memories with their mothers:
"Going on walks, we walked home from school a lot."
"We would do arts and crafts."
"I liked it when she took us to the water park because she would always play with us. It was fun."
"My favorite memory is the one that I saw her last. Me and my mom went to the movie theater with my brother to see 'The Lion King.'"
"Our trip to Florida. I swam in the ocean for hours. We talked and talked, and it was a lot fun."
"My favorite memory is when me and my mom would go and get Carl's Jr. after my soccer games."
"My favorite memory is DJing in the car with my mom."
"One of the memories I have of my mom and I was when she came to one of my softball tournaments even though she was very sick. She still wanted to come and support me."
"One of my favorite memories I have with my mom was going to a Rangers game when I was little. It is my favorite because she had been so excited to go, and she even made shirts for it."
"I remember we went to the park together."
As we remember our loved ones this Mother's Day, remember there is no right or wrong way to grieve. Take this time to reflect on the love and memories you share and know you are not alone.
---
Want to honor the mother figure in your life in a special and meaningful way this year? You can make a gift to The WARM Place in honor or in memory of a special mom, or you can even make a gift to express your love and support to someone grieving the loss of their mother. Thank you for your generosity and helping us provide hope and healing to grieving hearts!