The countdown is on for North Texas Giving Day 2017!  You've probably seen plenty of publicity by now, but it's for good reason—this is a BIG DEAL!  Just look at the growth of this fundraiser over the years!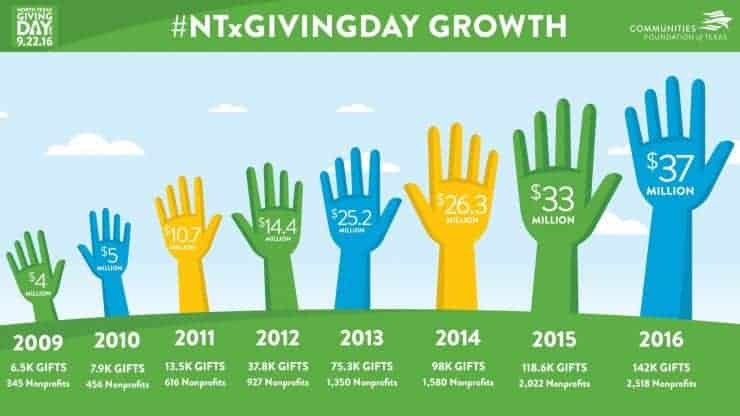 Since 2009, North Texas Giving Day has generated $156 million for over 2,500 local nonprofits in the North Texas Community. In 2016 alone, $37 million was raised through more than 142,000 donations!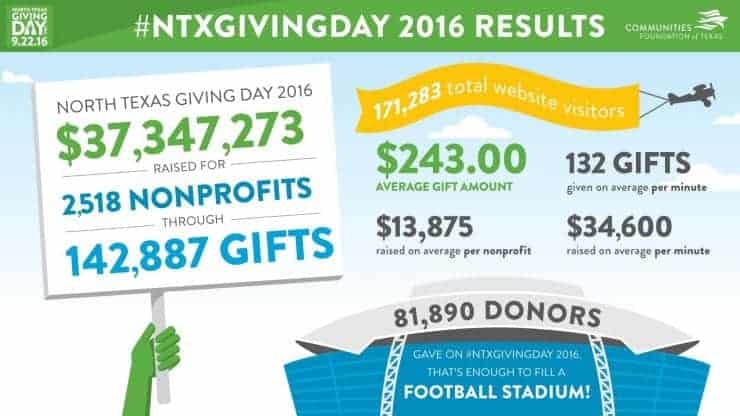 For The WARM Place, 2016 was also our biggest year for North Texas Giving Day!  187 donors contributed over $40,000!  That means in just 18 hours, almost every single child enrolled at The WARM Place received support for an entire month!  Wow!
This year, our goal is to raise $40,000 – can you help us reach it?
You can make a gift any time between now and midnight on September 14th, and your gift will receive bonus funds through North Texas Giving Day!  This is the perfect time to make a contribution that will be leveraged, thanks to this amazing day of philanthropy!
North Texas Giving Day is now the largest community-wide giving event in the world!  I guess the saying still stands – everything IS bigger in Texas!  So be a part of something BIG this Thursday!  Make a gift in support of WARM Place children grieving the death of a loved one.  Your gift, no matter how big or small, will make a BIG impact in the life of a child.
 –Katie Lane, Director of Development