Some of our most touching fundraisers are organized by people with a personal connection to The WARM Place who want to give back in a meaningful way. One former WARM Place client, Dr. Jacqueline Phelps, wrote a book, Sharing the Weight of Grief, and is donating a portion of all book sales made through her website, Dr-Phelps.com! We spoke with her about this special project.
How did you first come to The WARM Place?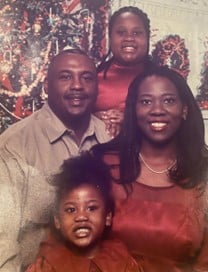 When my husband, Courtney, and I were grieving the death of our first-born daughter, Michela, we received an anonymous letter from someone who understood exactly what our family was going through. This letter detailed everything Courtney and I were experiencing: sleepless nights, overwhelming anxiety about everything, feeling isolated even in crowds, and our newfound TV habits (constant noise to quiet the silence of grief).  But, most importantly the letter spoke of our fears concerning our surviving 5-year-old daughter, Erica.  How will she cope? If I'm so broken, how will Erica be normal? How do we live life as a family of three? The letter gently persuaded us to take Erica to The WARM Place. I believe The WARM Place was part of God's good plan for our family.
How did writing a book about grief come about?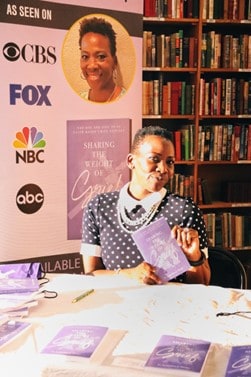 The book came from journals that spoke of the pain and midnight cries of our family and friends. It was created through time and the process of learning how to live as three instead of four. The first seven chapters, like our anonymous letter, provide my truth and pain that can be trusted. The real truth about grief is that it can be complicated and not too pretty. My belief system has set the foundation to gently encourage those who are supporting someone through grief in love. My hope for Sharing the Weight of Grief is for it to be used as a tool to take the worry and anxiety away from loving those who are grieving.
What made you decide to donate a portion of sales to The WARM Place?
If I believe Sharing the Weight of Grief is a gift from above for those who are in need, then I must put my money where my mouth is. Equally important, I give to The WARM Place because we are family.  The anonymous letter told us to come, but the love and hope we received is why we stayed over two years.  I give because I want families to have the rich experiences that we did during our time at The WARM Place.
Are you involved with The WARM Place in any other way?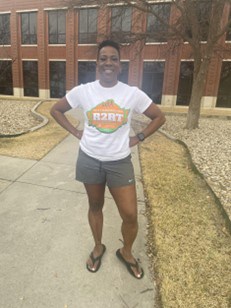 Yessssss!! I recently volunteered for this year's Race 2 Remember Them and WARM Place Classic fundraiser events, but I'm most excited to be volunteering as a House Parent on group nights. Greeting families with "Hello, welcome to The WARM Place!" puts a smile on my face every time. Healing comes most naturally to a heart positioned in service, and there is an unexplainable power in comforting one another.
How is your family doing now?

My daughter, Erica, is now 24 years old. She's currently working on her master's in social work. The photo is at her graduation from UT Arlington last December. She amazes me because I know how much she had to endure during the hard parts of our grief journey. She's definitely a huge encourager and one of Sharing the Weight of Grief's biggest supporters, alongside Courtney, my husband of almost 35 years. Sharing the Weight of Grief has been my testimony that grief is best shared, and we are all grateful someone else could possibly be comforted by our lives.
Feeling inspired by Jacqueline's story? Maybe a 3rd Party fundraiser is for you! What does that mean, you ask? Simply put, it is raising money on behalf of The WARM Place, with a little help from your friends! From Facebook fundraisers to lemonade stands, from bowling tournaments to t-shirt sales…these are some of the many ways friends of The WARM Place give back, and they are all 3rd Party fundraisers. These fundraisers come in all shapes and sizes, but what they all have in common, like Sharing the Weight of Grief, is the power to spread the word about The WARM Place mission and make a huge impact for good!