"Grief is an expression of love. If a child can love, he or she can grieve." Lisa Athan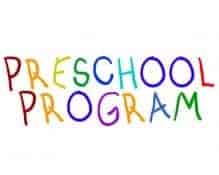 It is important to listen to children. To meet them on their terms and to come to an understanding of their own unique grief reactions. We do just that with The WARM Place Preschool program.
Our Preschool program is for children ages 3 ½ to 5 years of age. The group meets for one hour sessions one day per week for a total of eight weeks. The child's caregiver can attend an adult support group during the same time.

It is our honor to highlight an organization that donates to our Pre-school program every year. Project Linus has been generously donating new handmade blankets for children since 2006. The mission of Project Linus is two-fold:  first, it is to provide love, a sense of security, warmth, and comfort to children who are seriously ill, traumatized, grieving or otherwise in need through the gifts of new, handmade blankets, quilts, and afghans, lovingly created by volunteer "blanketeers". Secondly, Project Linus provides a rewarding and fun service opportunity for interested individuals and groups in local communities for the benefit of children.  These blankets and quilts are not only made by grownups, but they receive ones made by Brownie and Girl Scout troops, church youth groups and Sunday School classes, public school groups, and teen service organizations. (Some of these are the most-prized, as who better knows how to make a child smile than another child?) This chapter is fortunate to have the support of several local quilt/fabric shops as well as private individuals who donate supplies and money to our cause.  More information can be found on the Project Linus National website www.projectlinus.org/.
We would like to Thank Project Linus for partnering with The WARM Place Pre-school program and helping to provide children with a sense of comfort and security at a time when they need it most.
The WARM Place Pre-school Spring Group starts February 3rd, 2016  If you or someone you know is interested in attending please call or email Gina Brown for more details at 817 870 2272 or gina@thewarmplace.org,
-Gina Brown, Counselor