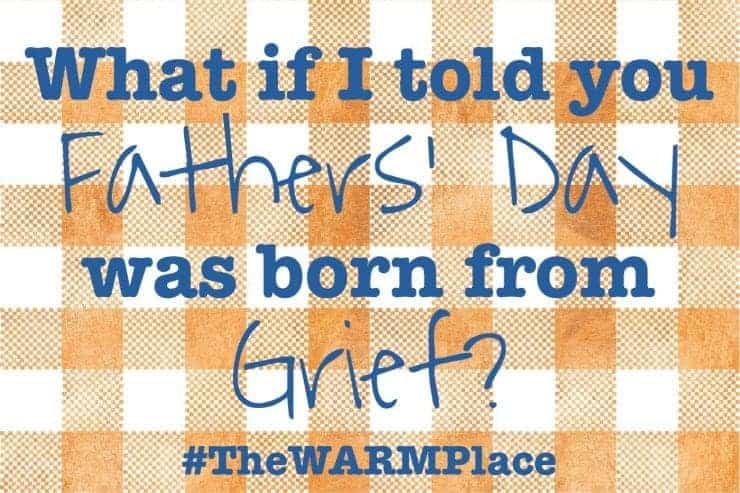 The first recorded observation of Father's Day in the U.S. was much different from today's modern holiday of TV ads, Dads with Donuts, phone calls, barbecues, sending cards and purchasing gifts and cool gadgets. The first observation was meant to be a special day of remembrance primarily accompanied by sadness and grief. It was an attempt to support and comfort over 1000 grieving children who had lost their fathers in the Monongah Mining disaster of 1907 in Fairmont, West Virginia. (Meighen, Reverent D.D. (June 15, 2005) "Father's Day, July 5th, 1908" Retrieved from http://www.firstfathersday.us/ ). On Friday, December 6th, 1907, over 360 men died in the country's worst mining accident, of which 210 were fathers. Grace Golden Clayton, who was mourning the death of her father from several years earlier, was touched by the thought of so many grieving children and widows. She suggested to her pastor that the local church dedicate a special day to honor and remember all fathers. Having lost her own father and two children, Grace was no stranger to grief. She knew how important it was to acknowledge, honor and remember with gratitude the lives of those lost. She chose the Sunday closest to her deceased father's birthday for the special day of observance, which was July 5, 1908.
It wasn't until two years later that the next officially recorded observance of Father's day took place in Spokane, Washington, thanks to the efforts of Sonora Smart Dodd. (Blumberg, Antonia. (June 19, 2015). "Remembering The Bittersweet History of Father's Day". Retrieved from http://www.huffingtonpost.com/2015/06/19/fathers-day-religious-history_n_7566102.html ). Sonora's mother died in childbirth and left Sonora's father to raise 6 children on his own. After hearing a sermon about Mother's Day, Sonora was inspired to honor her father and suggested to local church leaders that they dedicate a special day to celebrate all fathers. The news quickly spread throughout the nation, although the day did not become the nationally recognized federal holiday we are all accustomed to now until the year of 1972.
As a children's grief counselor at The WARM Place, I feel passionate about sharing this important and often forgotten history of Father's Day with you. I find it ironic that Father's Day, a day originally intended to honor both living and deceased fathers, has become a holiday that grieving children primarily report feeling left out of. So, as you make plans to celebrate Father's Day this year with family and friends, remember to honor the true origin of Father's Day and reach out to someone you know who might be grieving. It might be a child grieving a father, or it might be a father who is grieving their child. Acknowledge the day as a special time to help remember and honor loved ones who are no longer here with them. Regardless of how much time has passed since their loss, your effort matters. It will remind them that they are not alone and that they, too, can take part in honoring their loved ones on this special holiday.
-Teresa Bartnicki, M.A., LPC-Intern