September 1998 was the year my world would change. My dad died of a heart attack. My sister and I had experienced the death of a loved one before, but none like this.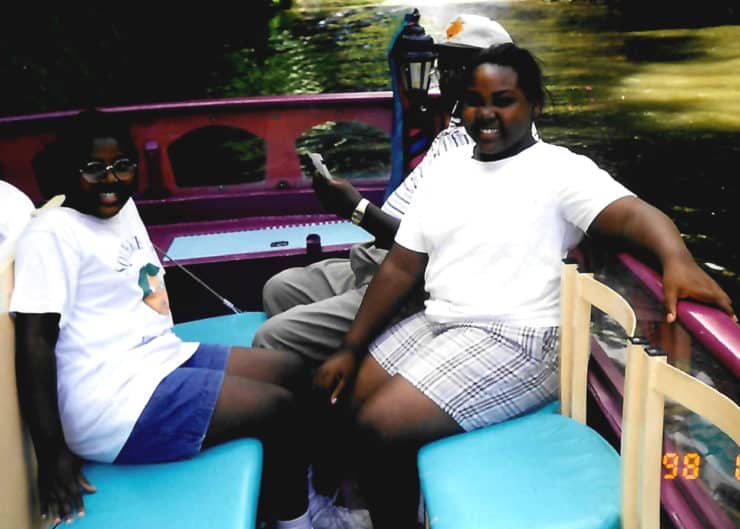 The WARM Place was introduced to us from my school counselor at the time, and we had no idea of how impactful and helpful it would be for us. We started attending groups in 1999 at the original home on Cooper Street with our mom. I can remember walking in on the day of our intake and being scared to share with someone I didn't know that my dad died and how I felt about that. I remember feeling that same fear on our first group night walking through that front door, sitting down at the potluck dinner, and then sitting in a circle with other children whom I didn't know.
When we started groups, we bonded with volunteers and other families, and then it hit me; other kids have gone through what I went through, and though I have a sister, I was not alone in my grief."
Fast forward to 2015, while taking a class in graduate school on death and dying, I remembered The WARM Place, a valuable resource in the community. I wondered how I could somehow give back and help other children who had experienced what I had. I began volunteering in 2016 after graduating with my master's degree in social work. I spent 2 years volunteering in the Pre-Teen group and helping in any way that I could. I never left feeling sad from all the stories I heard; I always left feeling excited for the progress they would make and how much better they would feel after telling their stories. In 2018, I became a Group Monitor and began to help in a different way. I monitored the groups, while they were meeting and made sure the kids were safe and getting all they could out of group.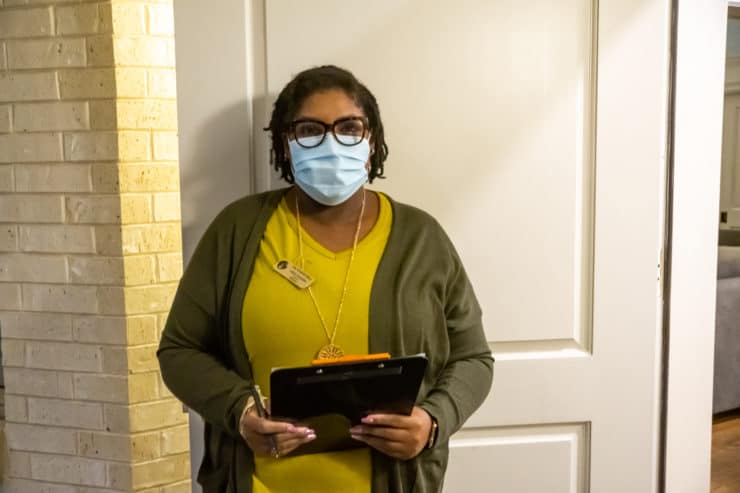 Fast forward again to 2020, in the middle of a pandemic, I was brought on staff as a Group Director. I was excited and nervous at the same time, as the world shut down. A lot of people were stuck at home and doing more and more things virtually. During the midst of a crazy time, the only thing I was sure about was my passion for helping children on their grief journeys. This unique time challenged our staff to be creative, and we found ways to serve our families through safe, alternative programming ideas such as Drive-Thru Family Nights and curbside activity pick-ups.
I oversee Wednesday night groups, and by coincidence, that is the group night my family attended on. It has been a different, yet fun and rewarding experience to say the least. Groups and intakes were suspended when I started, and slowly but surely, we have safely reopened our doors and are back to having families in the house.
Though it is highly unfortunate that I lost my dad when I was 10 years old, I feel a sense of connection with families in a unique way and know what they might be feeling even when they don't say it. I always feel pure joy seeing children come in for an intake that are uneasy and unsure about coming, and by the end of the intake they are smiling, and excited to start groups. When I look back, I will forever be grateful that my experience led me to this wonderful place. And I am grateful that the universe brought me right back here in the heart of it all, knowing that children grieve too!