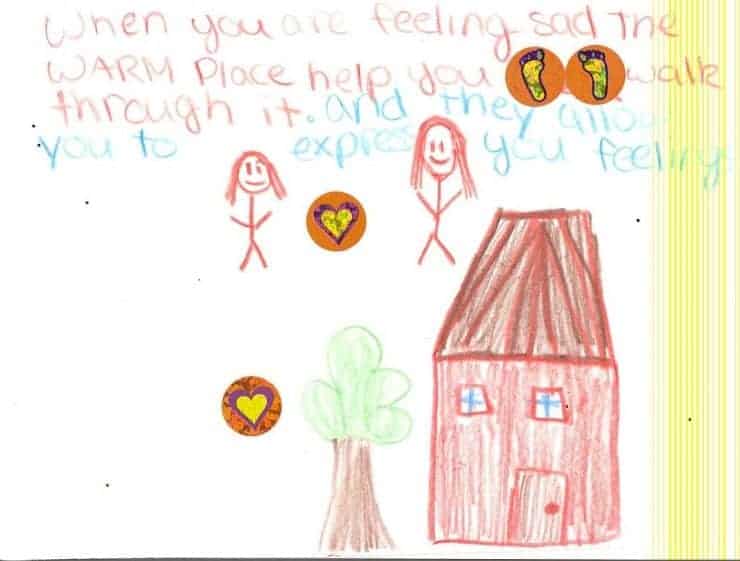 It is that time of year again and we are busy with preparations for our 2014 Fall Facilitator Training. As you may know, The WARM Place relies heavily on over 200 volunteers to help support our group sessions each week. If you would like to make the difference in the life of a grieving child, we encourage you to volunteer!
So how does it work?
As a grief support facilitator, the first thing you will do is attend a 5-session training course offered in September (see dates below). During this training the facilitators learn about grief and bereavement, the child and family's experience of loss, funeral traditions, stages of grief, and much more. We also foster an environment to help our trainees explore their own experiences with loss. This allows them relate to our families and to reacquaint themselves with the grieving process. The facilitators will also attend a mock session to prepare them for an actual group night.
After the training, facilitators are placed in a group based on their availability and the needs of our program. Our groups meet every other week or once a month from 5:30-9:30 on Mondays, Tuesdays, Wednesdays, and Thursdays. The facilitators will be assigned to a specific group of children/adults for the full term of their volunteer commitment. We do ask that facilitators make a 1-year commitment as it is vital that we maintain a quality and consistent environment for our children.
A potluck meal is shared by our facilitators and the families of The WARM Place each night. This is a wonderful time to get to know the other members of the child's family. After the meal, the group sessions begin and the grief support activities are provided by our counselors. Our facilitators help the children complete the activities and process their grief in healthy ways.
The work that we do here at The WARM Place is essential to the future of our community. As a grief support facilitator you will have a lasting impact on the lives you touch. We would love to have you be a part of our volunteer team. If you would like to attend our training, please contact Maria Montes, Volunteer Coordinator, at maria@thewarmplace.org or by calling 817-870-2272.
Thank you for your support of our families. We couldn't do it without you…
-Maria Montes, Volunteer Coordinator