Are you dreaming of cooler nights? We are too! Mark your calendar for A Cool Night 2022 as The WARM Place takes you "Into the Garden!" It will be an elegant evening inside the beautiful ballroom of River Crest Country Club where guests will enjoy delicious drinks, a multi-course seated dinner, live entertainment by Trey and the Tritones, live and silent auctions, and the premiere of our 2022 impact video!
We hope you can join us on Saturday, October 8th as we plan to raise over $345,000 for children and families at The WARM Place. As you know, when grieving children participate in peer support groups at The WARM Place, they not only grow and progress along their journey of grief, but even more importantly, they begin to bloom and thrive as individuals. And just like these children, The WARM Place is also on a journey of growth this year as we are currently under construction to add 3,300+ square feet to our building to better serve grieving families in the community and accommodate the needs of the growing metroplex.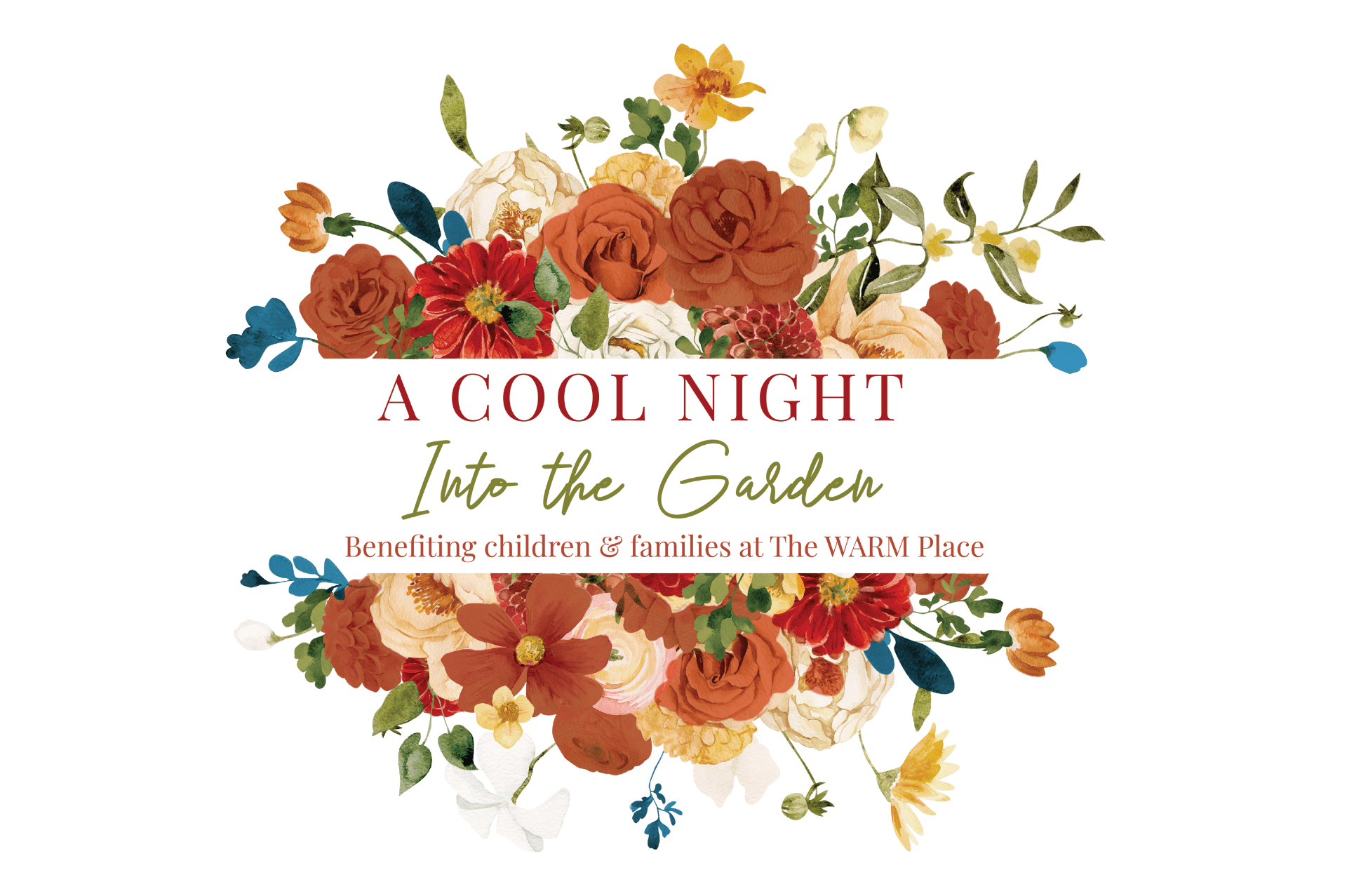 Will you join us on this journey of growth? We are so grateful to the many event sponsors who have committed to supporting children on their grief journey, and we hope you'll join them! Event sponsorships start at $500, and here are the different ways you can help:
Are you personally interested in sponsoring the event? We'd love to have you and your guests join us at a table!
Do you work for a company that might be interested in sponsoring the event? If so, we have some awesome corporate recognition opportunities and benefits!
Are you unable to join us on October 8th but still want to help? You can make a donation which will help us reach our goal and most importantly, directly support the children at The WARM Place!
Thanks to people like you, The WARM Place has helped over 43,000 children and their families over the past 32 years! We hope we can count on your support as we continue to grow and support more and more children and families each year!
The deadline for sponsorships is September 16, 2022. For additional questions, please contact Katie Lane at 817-870-2272 or katie@thewarmplace.org.