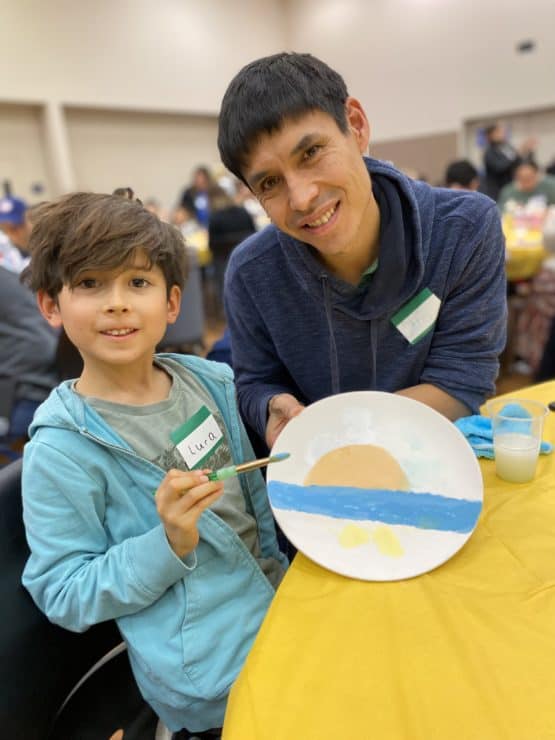 If you experienced or toured The WARM Place prior to the start of our expansion in June 2022, you probably saw the beautifully designed dinner plates that lined the walls of our community kitchen. When construction started last summer, these plates were packed away for safekeeping. As we embarked on a new journey at The WARM Place, we knew the expanded kitchen would require more custom plates to decorate the space.
For our first Family Night of 2023, currently enrolled children and families had the opportunity to paint a one-of-a-kind design on a ceramic plate, in honor of their loved one. Everyone had their own idea and approach for how they wanted to bring those treasured memories to life, and it was such a treat to see the intention behind those visions.
We are so excited for not only the completion of construction in the spring, but to highlight these works of art that were created with such meaning and purpose in mind. Click here to see all of the photos from this special evening!