The WARM Place is now accepting volunteer applications for our upcoming facilitator training in September. The WARM Place relies on around 200 volunteers to run our evening programs each week, and we love that each of them have chosen to be a part of our WARM Place family! Have you ever considered becoming a WARM Place volunteer facilitator, but weren't sure where to begin?
Take a look at some frequently asked questions about facilitating below.
---
What does it mean to be a facilitator?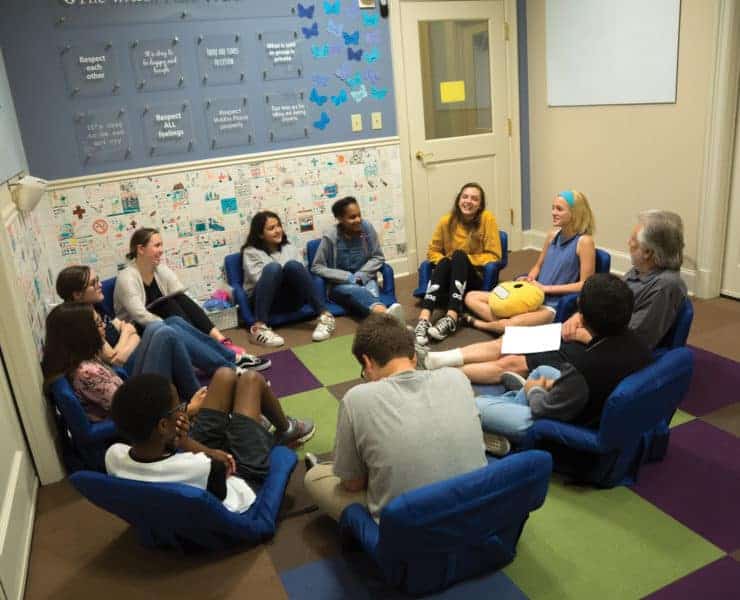 Facilitators lead the grief support group sessions! While every activity is planned by one of our licensed counselors on staff, your job as a facilitator is to lead the activities and encourage group discussion. Facilitators will have 2-4 other volunteers assigned to their group to help with facilitating needs. No volunteer will ever be in a group alone.
What is the time commitment to volunteering?
Once facilitators have completed the training program, they will be placed in a group depending on their availability. Each group meets biweekly (Monday – Thursday) from 5:30 – 9:30pm. So, if you choose a Monday group, you will meet every other Monday for 4 hours each time. All volunteers and families are on the same bi-weekly schedule, so you will be working with the same volunteers and children every time you come to group. This helps you build personal relationships with your group members. Volunteers are asked to make a minimum one-year commitment to provide consistency for the children attend evening groups.
Do I need previous experience or qualifications?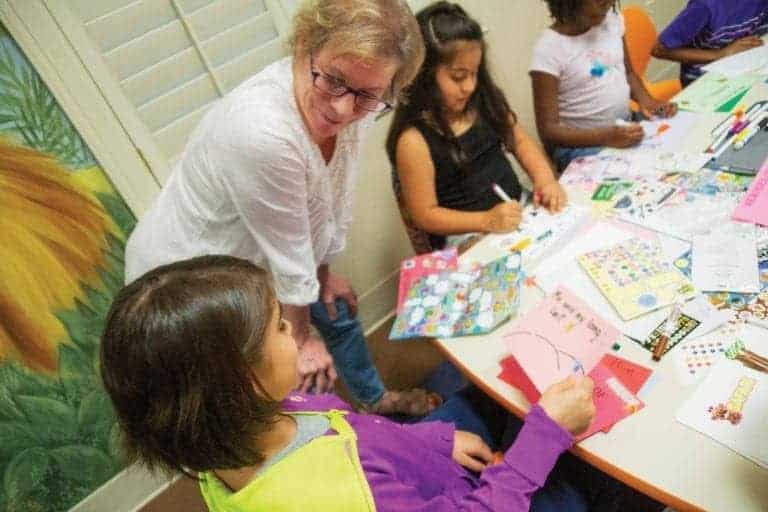 No! Our facilitators come from all walks of life and backgrounds. While we do have some facilitators with counseling experience, we also have volunteers who have never worked with youth or experienced the death of a loved one. When looking for facilitators we are searching for dedicated individuals who have a heart for children and a desire to give back to the community.
What happens in a grief support group?
In our grief support groups, we provide children with a safe place to express their feelings and talk about their loved one with other children who are experiencing the same thing. There are a wide range of activities including arts and crafts, movement games, writing prompts, and more.
What does a group night look like?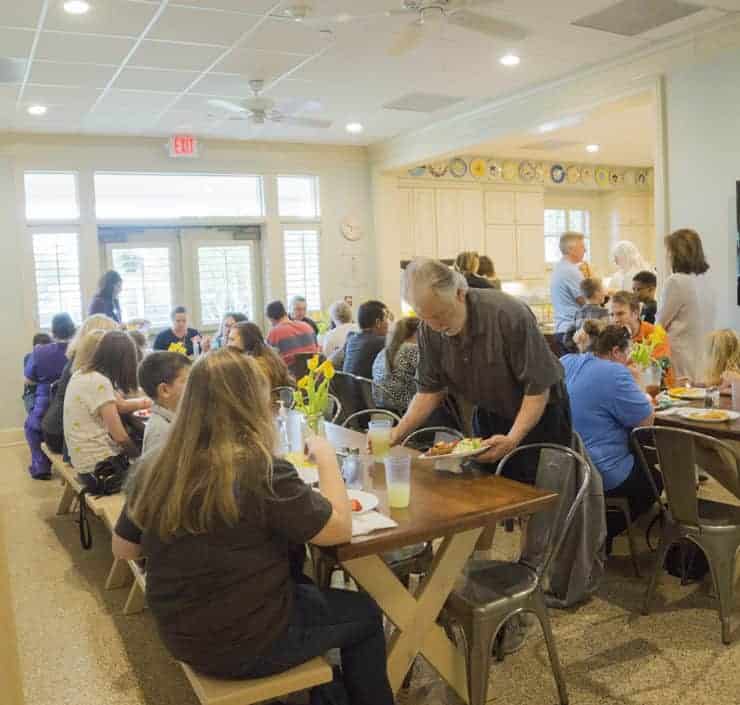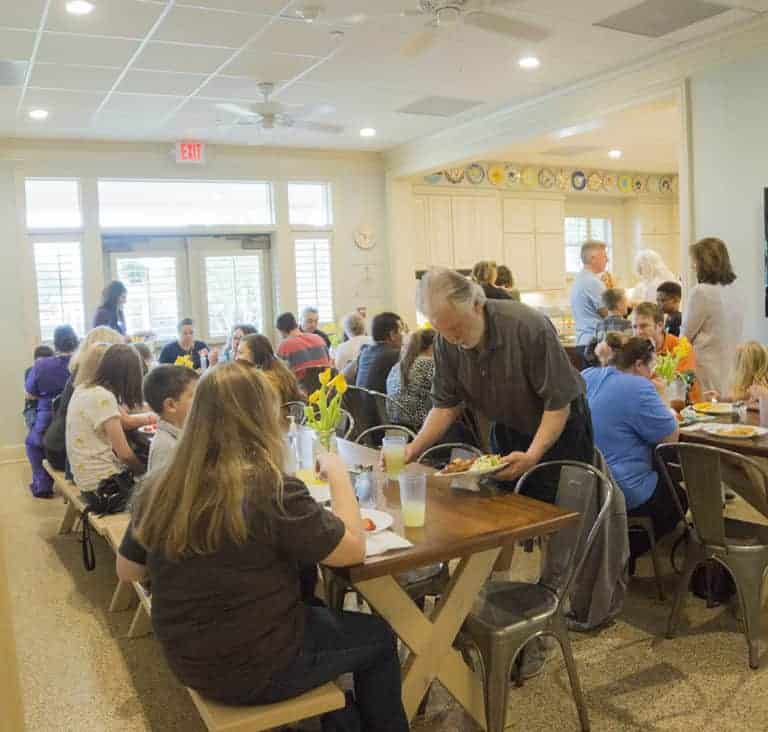 From 5:30-6:15pm, all facilitators meet upstairs with their assigned Group Director for a pre-session meeting. During this time, facilitators catch up with each other, discuss any new families joining group, and review the planned activities for the evening. Families start arriving around 6:15pm for a potluck meal in our kitchen. At this time, facilitators join the families downstairs, as they also participate in this portion of the evening. Facilitators bring a potluck dish to share and eat with the families. This is an important part of the evening as it is an opportunity for not only families to connect with one another, but also for families and volunteers to connect as well.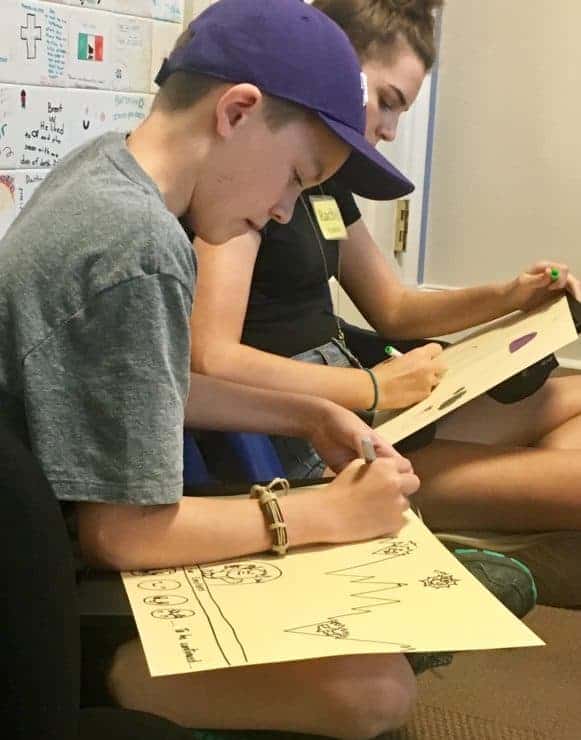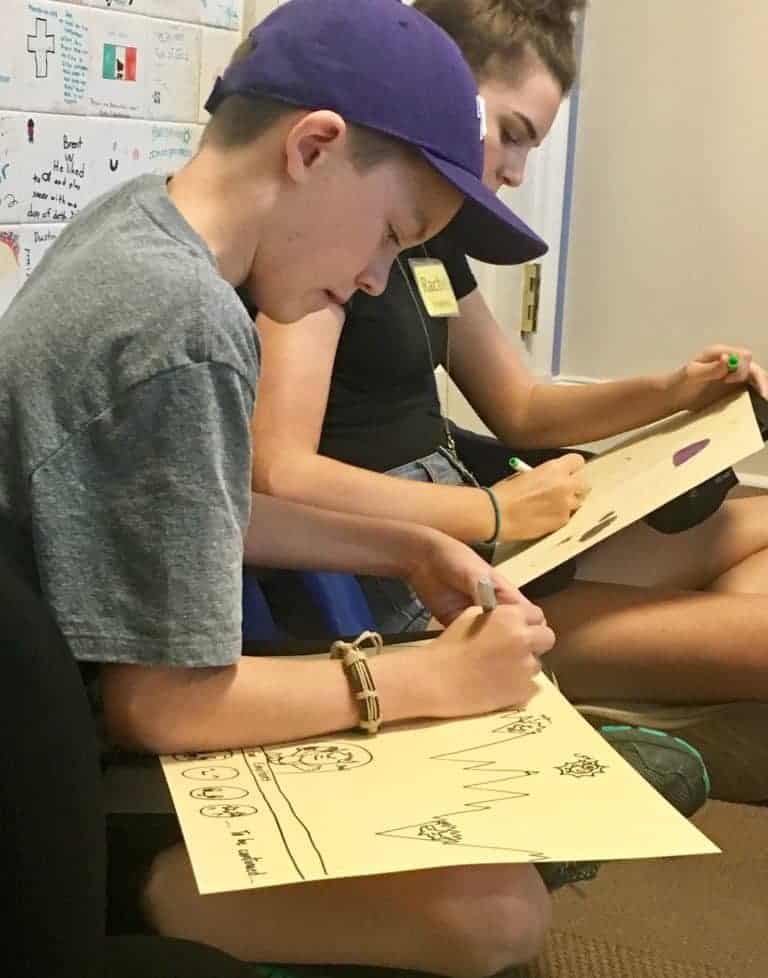 At 7:00pm, the children divide into their age groups to begin their activities for the night with their assigned facilitators. Parents/guardians meet in the living room during this time with a Group Director to have their own adult grief support session. Group lasts just over an hour, and at 8:15 everyone gathers in the hallway to sing the closing "Remember Me" song altogether before they leave for the night. Once families have left, facilitators meet again with the Group Director for a post-session meeting. This time is used to discuss how the evening went, if there were any concerns, and what type of activities they suggest for the next group session. At this time, facilitators also write notes to the children in their groups, which are mailed to them the following week.
Will I be trained to be a facilitator?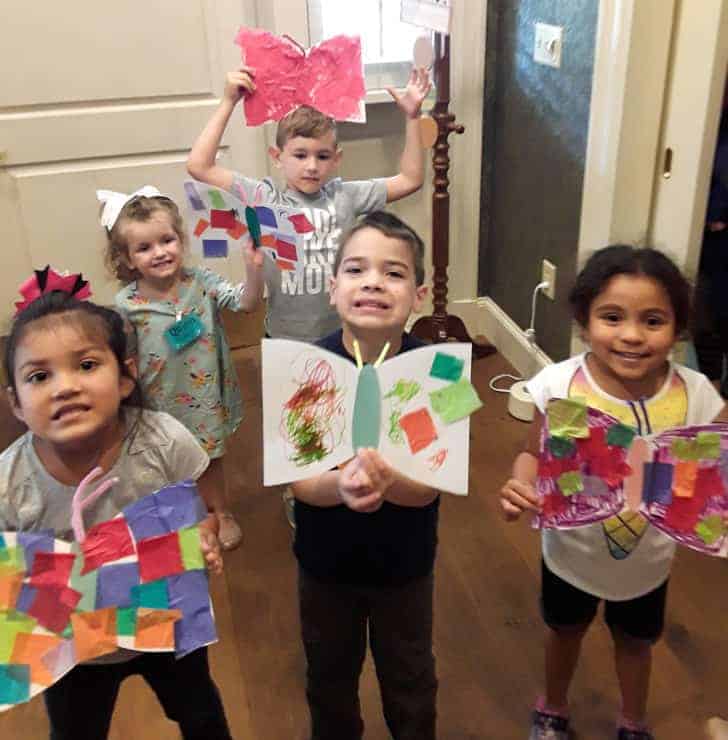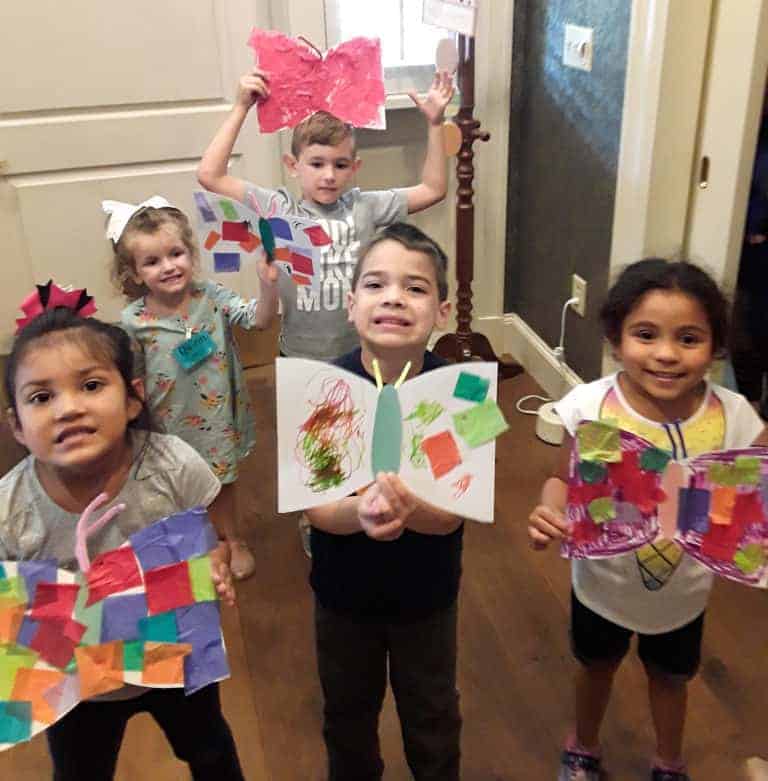 Yes! All facilitators must attend 5 training sessions totaling 22 hours. During the training program, volunteers learn about self-care, personal grief triggers, companioning, and so much more. Volunteers will have the opportunity to interact with TWP staff, current volunteers, and participate in a mock group session. You can see the flier with training dates and times below.
How am I assigned to a group?
During training, you will be asked for your availability and your preference on age groups. Using that information, we will place you into a group on the evening you are available and try our best to place you with your preferred age group.
How do I apply to be a facilitator?
Fill out the application here!
If you have any other questions or if you're looking for more information about volunteering please email Molly or call 817-870-2272. If you have ever thought about volunteering at The WARM Place, there is no better time to begin than now!