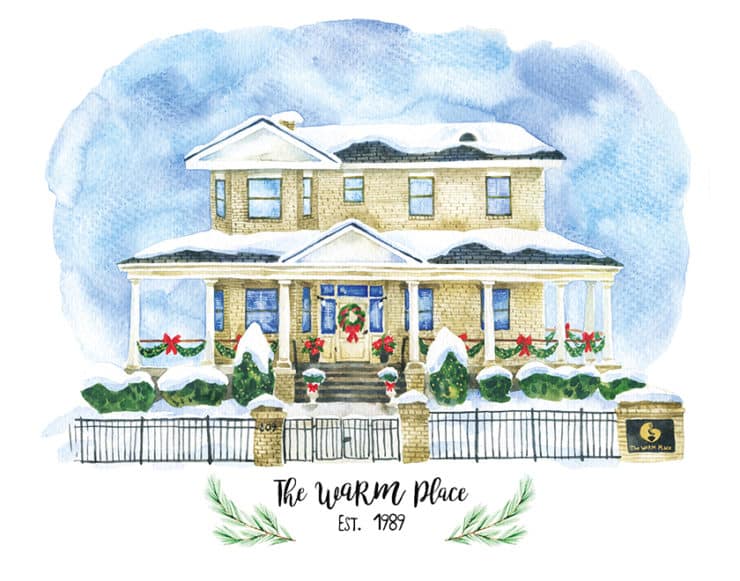 With 2019 drawing to an end, the celebration of the 30th anniversary of The WARM Place is also coming to a close. It has been a full year of reflecting, celebrating, and eagerly anticipating the future of this organization. As this year concludes, we finish as we always do, with the busy holiday season.
The holidays can be a hard time for our children and families who have experienced the death of a loved one. This time of year, WARM Place children are desperately missing a parent, a sibling, a grandparent, or any special person that they wish could still be here with them to celebrate the season. But thanks to your support, The WARM Place has helped children and families through the holiday season for over 30 years now. You help give these children a safe place to share their favorite memories from holidays past. You provide an outlet for these children to talk about how they really feel during this busy season. Thanks to you, they have the loving support they need to get through the holidays without their loved one by their side.
Would you consider making a donation to The WARM Place this month, so that we can continue providing our grief support services to the 434 children and their families who will call The WARM Place home this holiday season?
Thank you for continuing to provide hope and healing…here's to the next 30 years of The WARM Place!