Start your 2023 off with the commitment to volunteering!  Have you ever thought about getting involved at The WARM Place as a volunteer facilitator? Our next available facilitator training kicks off on Tuesday, February 7, and we are still accepting volunteer applications. Maybe this is something you have considered in the past, but had more questions about what's involved and the overall commitment expectation.
Take a look at some frequently asked questions about facilitating below.
---
What does it mean to be a facilitator?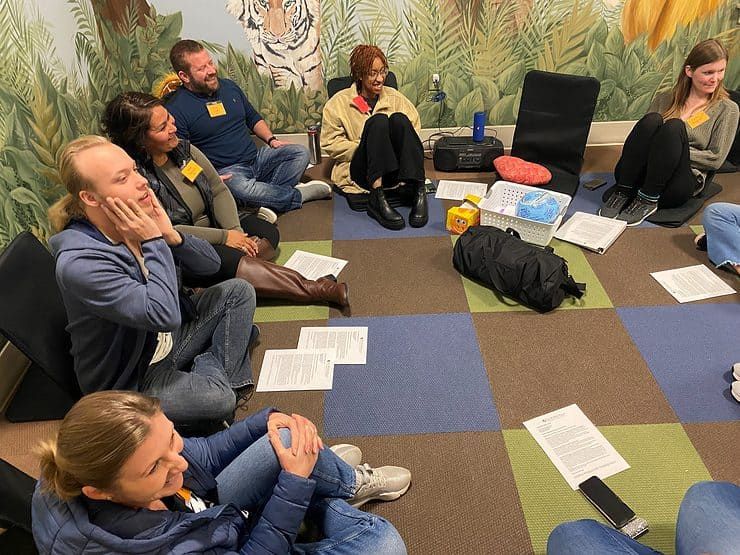 Facilitators lead the grief support group sessions! While every activity is planned by one of our licensed counselors on staff, your job as a facilitator is to lead the activities and encourage group discussion. Facilitators will have 2-4 other volunteers assigned to their group to help with facilitating needs. No volunteer will ever be in a group alone.
What is the time commitment to volunteering?
Once facilitators have completed the required training program, they will be placed in a group depending on their availability. Each group meets biweekly (Monday – Thursday) from 5:30 – 9:30pm. This time is a bit different currently, as we are not having potluck dinner with our current remodel underway. Until that is completed in Spring 2023, the timeframe is closer to 6:00-9:00pm. So, if you choose a Monday group, you will meet every other Monday for 4 hours each time. All volunteers and families are on the same bi-weekly schedule, so you will be working with the same volunteers and children every time you come to group. This helps you build personal relationships with your group members. Volunteers are asked to make a minimum one-year commitment to provide consistency for the children attend evening groups.
Do I need previous experience or qualifications?
No! Our facilitators come from all walks of life and backgrounds. While we do have some facilitators with counseling experience, we also have volunteers who have never worked with youth or experienced the death of a loved one. When looking for facilitators we are searching for dedicated individuals who have a heart for children and a desire to give back to the community.
What happens in a grief support group?
In our grief support groups, we provide children with a safe place to express their feelings and talk about their loved one with other children who are experiencing the same thing. There are a wide range of activities including arts and crafts, movement games, writing prompts, and more.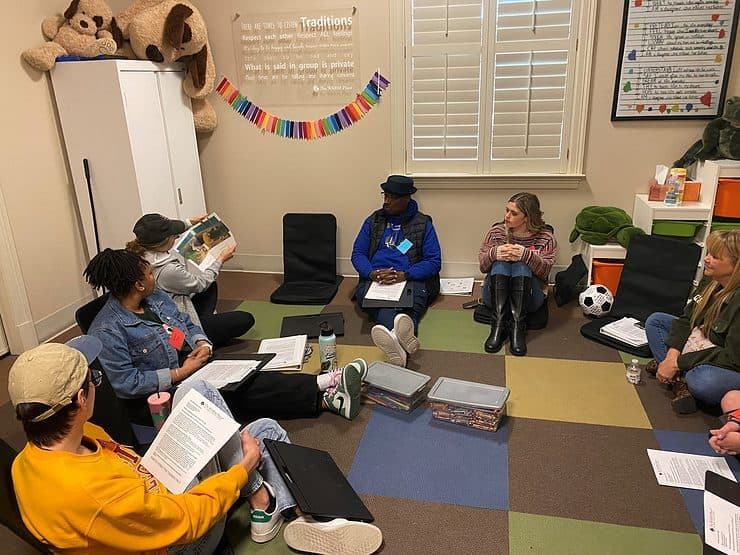 Will I be trained to be a facilitator?
Yes! All facilitators must attend 4 training sessions totaling 16 hours. During the training program, volunteers learn about self-care, personal grief triggers, companioning, and so much more. Volunteers will have the opportunity to hear from guest speakers, interact with TWP staff and participate in a mock group session. Each session covers different topics that will prepare you before joining one of our a bi-weekly peer support groups:
Session 1 – Tuesday, February 7, 2023 (6 pm – 8 pm)
The WARM Place Introduction, Grief Myths
Session 2 – Saturday, February 11, 2023 (9 am – 3 pm)
Funeral Traditions, Religious and Spiritual Issues, Self-Care
Session 3 – Tuesday, February 14, 2023 (6 pm – 8 pm)
The Family's Experience of Grief
Session 4 – Saturday, February 18, 2023 (9 am – 3 pm)
Child Abuse Awareness, Principles of The WARM Place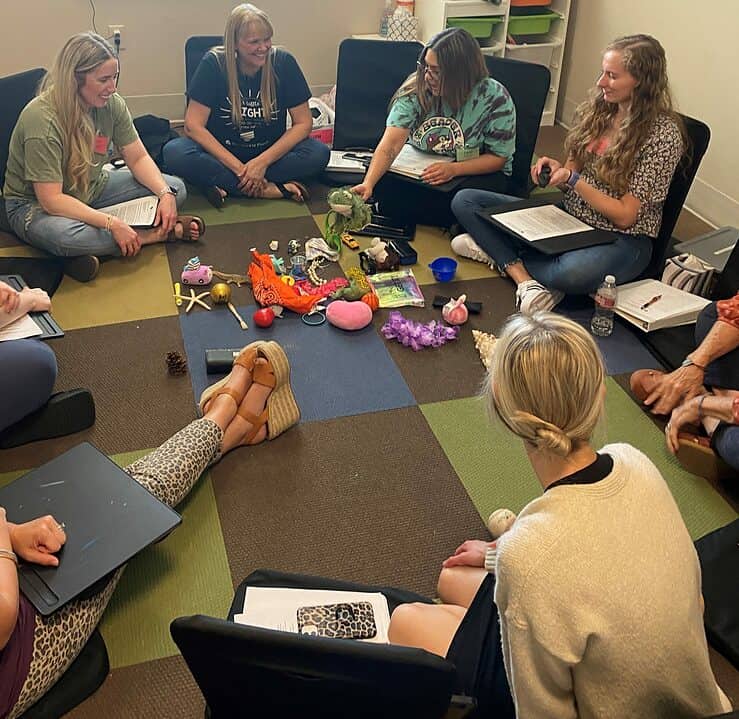 Now is the best time to check off volunteering from your new year's checklist. Apply online or reach out to Rebecca Peterson, our Volunteer and Program Coordinator at rebecca@thewarmplace.org or 817-870-2272.