On Friday, April 26th, The WARM Place backyard was filled with a variety of musical medleys as we hosted our second Creating Family Harmony Night. If you didn't already know from last year's event, WARM Place children have a lot of musical talent to share!
Upon arrival, families sat down together to enjoy a delicious meal from Riscky's BBQ for dinner. Children were invited to visit different stations manned by volunteers to create "DIY" instruments such as maracas, spin drums, and rain sticks. There was also an opportunity to partake in a special activity called "Paint Your Feelings." Located inside, children were able to listen to different types of music and express their feelings through the art of painting. We saw a range of emotions, from happiness and joy, to sadness. This therapeutic activity was a popular one.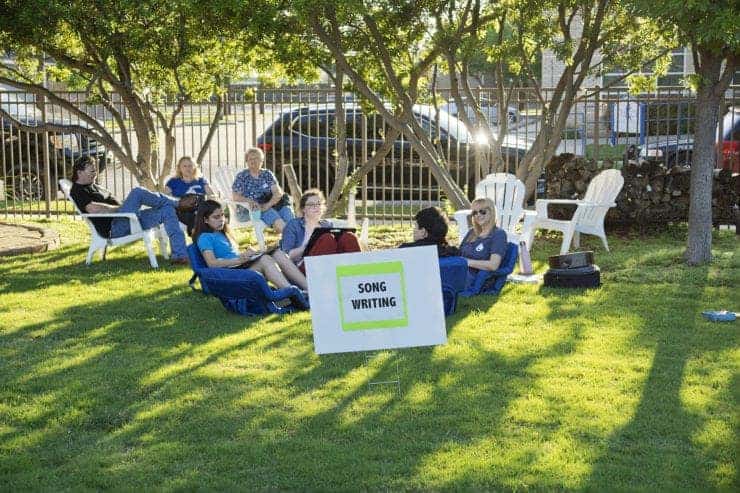 Families also sat down with a music therapist and our Group Directors to compose original songs. Children were able to choose the topic of their songs. Some might have chosen to write about the death of a loved one, and others might have focused on a happy family memory. This activity was not only fun but was also helpful in learning how to express feelings in a song-writing medium.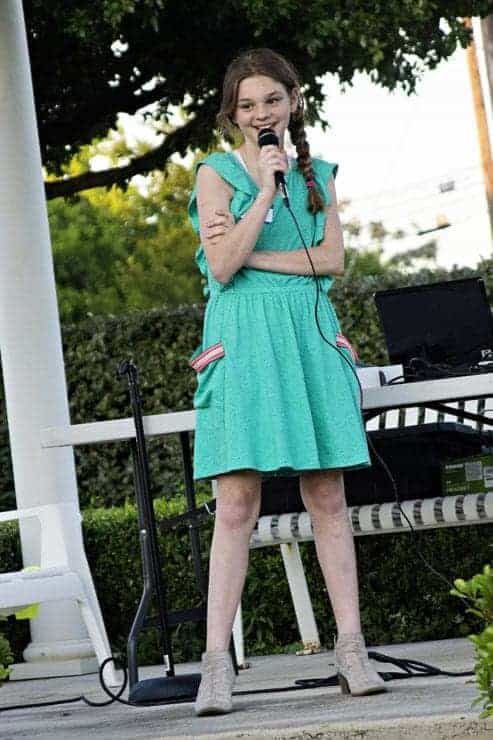 At the end of the night, children were invited to share their skills in a talent show! The level of talent was off the charts and a variety of skills were showcased! Acts included singing, joke-telling, instrument playing, dancing, and more. Some of the songs made us laugh, and others made us cry. Either way, the children truly put on a show to remember!
We concluded this Family Night with none other than the 'Remember Song,' a very special song to The WARM Place. At the end of each group night, families gather and sing this song, so it was only appropriate that we end this musical night with this song.
Check out how much we fun we had in the video recap below!
---
Each Family Night focuses on making new memories as a family after a death. We always invite the WHOLE family to come together- so you can bring the baby, grandpa, and a friend. Each family night has a different theme and includes different activities.  Family Nights are always open to past, present, and future families of The WARM Place.
Our next Family Night will take place on Friday, June 7.  We hope you will be able to join us!  To stay up to date on event info, make sure to follow us on social media.